Tesla battery talks with BMW continue says Musk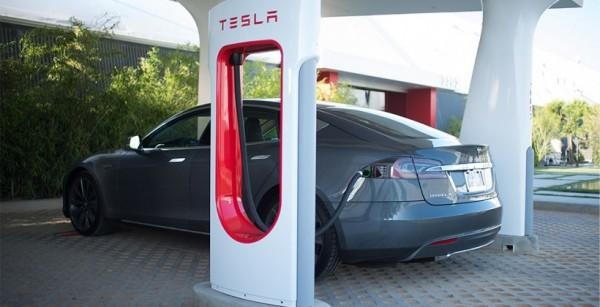 Tesla and BMW continue to have discussions around potential collaborations on batteries, charging stations, and lightweight car components, Elon Musk has confirmed, though the EV firm maintains the talks are still "casual" at this stage. "We are talking about whether we can collaborate in battery technology or charging stations," Musk told German press, in addition to suggesting that Tesla was aiming to launch a battery production plant for its EVs like the Model S and the upcoming Model X SUV in Germany within the next five to six years.
Musk also told Der Spiegel that he was watching BMW's development of carbon-fiber reinforced components with great interest, in no small part because of their cost-efficiency and light weight.
BMW has used such parts in EVs like the i3 and the i8 supercar, relying on their high strength but conversely low mass to ensure safety while placing less strain on the electric motors. Currently, Tesla's Model S is made using a lightweight aluminum body and steel components.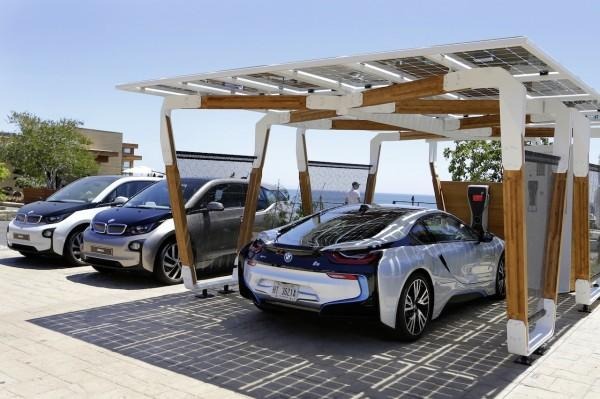 However, Tesla was swift to downplay Musk's enthusiastic chatter.
"The conversation between Elon Musk and BMW has been a casual conversation," Tesla Germany spokesperson Kathrin Schira told Reuters, "and not about a formal cooperation."
Tesla and BMW met back in June, with early-stage discussions taking place regarding potentially sharing access to Supercharger stations and other charging infrastructure. The talks came at the time when Tesla opted to open up its patent portfolio, a move Musk said was to spur innovation in the EV space.
While relations between the two companies are clearly amicable – even with nothing specific to announce quite yet – that hasn't stopped the outspoken Tesla CEO from continuing to pour cold water on the powertrain plans its rivals, including BMW, are experimenting with.
Asked about hybrid systems where electric motors and batteries are paired with a more traditional gas engine, often dubbed a range-extender, and used by BMW in both the i3 and the i8, Musk was dismissive.
"It's like an amphibious vehicle," he criticized, "not ideal in the water and not ideal on land."
As for fuel-cell cars, such as the Toyota Mirai which we drove recently and that will go on sale in the US in 2015, Musk described the technology as inefficient and argued that it "makes no sense."
VIA Reuters
SOURCE Der Spiegel