BMW, Google and more pump cash into 3D metal printing startup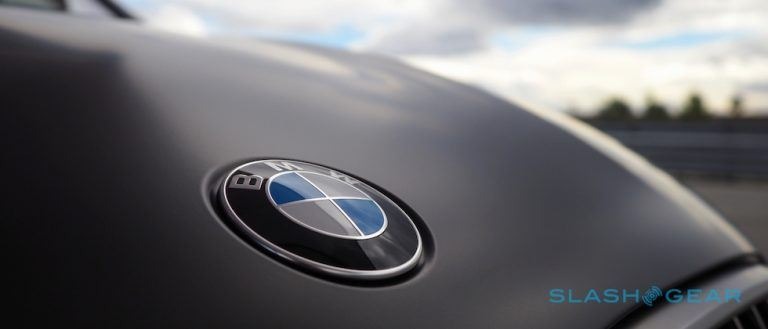 BMW, Google Ventures, and Lowe's have pumped $45m into a metal 3D printing startup, which plans to launch printers that can create complex one-off parts. Desktop Metal emerged back in late 2015, promising to do for custom metal fabrication what 3D printing has already done for plastic prototyping. Now, as the company's printer debut gets closer, it's cranking up its fundraising.
This latest $45m Series C round was led by GV – formerly Google Ventures – along with BMW i Ventures, the automaker's venture capital arm, and Lowe's Ventures, the retail and home improvement investment division. It joins previous funding from NEA, Kleiner Perkins Caufield & Byers, Lux Capital, GE Ventures, Saudi Aramco, and Stratasys. Altogether, Desktop Metal says, it has raised $97m.
The goal is straightforward, though not unambitious with it. Desktop Metal's printers will be able to produce metal parts, either for prototyping purposes – such as making mock-ups of items that will eventually go into more traditional mass production – or as one-off pieces that it would be otherwise unfeasible to produce. Details on what method of production are involved are unclear at this stage.
For BMW i Ventures, both possibilities are apparently of interest. "From rapid prototyping and printing exceptional quality parts for end-use production, to freedom of design and mass customization, Desktop Metal is shaping the way cars will be imaged, designed and manufactured," Uwe Higgen, Managing Partner of BMW i Ventures, said of the deal. For instance, BMW could offer buyers of its most exclusive cars the opportunity to add custom switchgear, functional, or decorative elements, with a far broader range of possibilities than traditional modifications allow.
Alternatively, small-run vehicles might prove more cost-effective or more flexible by using printed metal components. Automakers already make considerable use of 3D printing; back in 2013, GM took us on a tour of its prototyping plant where engineers can whip up test parts in as little as a few hours as they experiment with trim, bodywork, and other components. However, custom metal fabrication has always been more of a challenge.
It's not to say that there haven't been metal-capable 3D printers, but they've been far from elegant. Traditionally large, power-hungry, and in need of specialist supplies like exotic metals and gases, they also rely on lasers that could easily be dangerous if operated by unskilled hands. Though Desktop Metal is playing its cards close to its chest, the company has said before that it won't be relying on lasers and that its eventual printers will be scaled to fit on a desk.
It's not hard to see why Lowe's might be interested, as a result. The company's DIY and home improvement stores could one day offer custom part fabrication, replacing broken items like decorative hinges or specific screws or other fittings, with like-for-like prints rather than an off-the-shelf alternative. That would be unfeasible with current metal printers, but a desktop-sized version could easily be added to every store.
We'll have to wait until later in 2017 to see exactly what Desktop Metal has been working on, mind. The company has around 75 engineers on its staff, led by CEO Ric Fulop who was co-founder at battery manufacturer A123 Systems.