BMW connected car concept finds parking and deals as you drive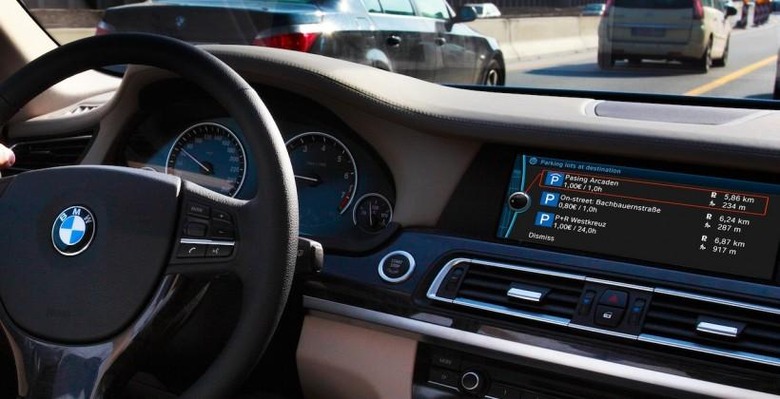 BMW has shown off its vision of the connected car, blending location-based services with individual driver needs for what the German company believes is the virtual marketplace of the future. Currently a working prototype, the system built into a BMW 7 Series filters through local coupons, offers, and parking spaces to figure out where the driver should shop, where they might want to park to be nearest their intended destination, and even where to get the best coffee en-route.
Developed by BMW Group Research and Technology to work with a SAP cloud-based virtual marketplace, the concept aims to filter through the huge number of location-based deals and offers the average driver will motor through on a daily basis. Some of those will be relevant, but not all, BMW points out, and delivering them without any sort of curation could be dangerously distracting.
Instead, the proposed system would allow the driver to preset their own interests – such as speciality coffee or certain types of cuisine – which would then be used to filter out only the offers and services relevant.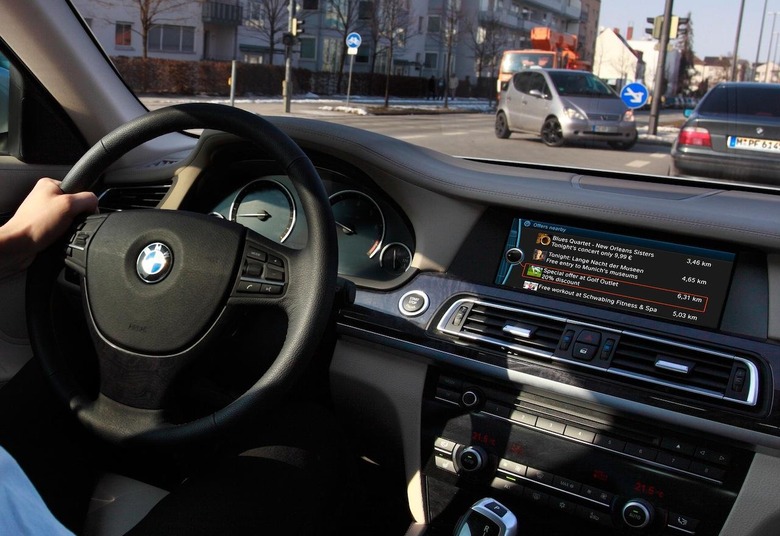 However, there'd also be intelligent prediction of what the driver might need based on their journey. For instance, BMW suggests, the car could automatically file an anonymous request for parking garage information when it is approaching the destination programmed into the navigation system.
Potential options would be filtered by availability, proximity, and fees, and then one picked and the driver given instructions on how to get there.
While there's plenty of infrastructure which would need to be put in place before a system like this could be commercially launched, BMW says it's eager to make its future ConnectedDrive navigation systems more intelligent along the lines of shopping and parking.