BMW Concept iX3 EV gets official in China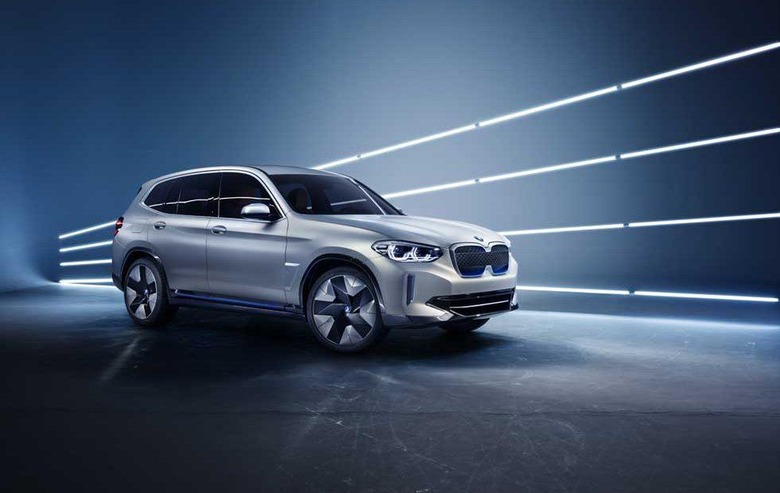 BMW teased the iX3 electric SUV concept a few days back and promised the car would be unveiled at Auto China 2018. The official unveiling is today and we have several images of the concept vehicle to gander at and it looks very good. This is the first BMW EV sports activity vehicle or SAV as the automaker likes to call its cars, but we know an SUV when we see it.
BMW says that the Concept iX3 "underscores" its resolve to strengthen its leadership in electric mobility. This vehicle is part of the BMW NUMBER ONE> NEXT strategy. Future models of electrified vehicles are being developed under that strategy using a generic term iNext according to BMW.
The Concept iX3 highlights the fifth generation of BMW eDrive technology. This technology groups the electric motor, transmission, and power electronics into a new separate electric dive component. This allows the electric drivetrain to be more easily fitted in different vehicles.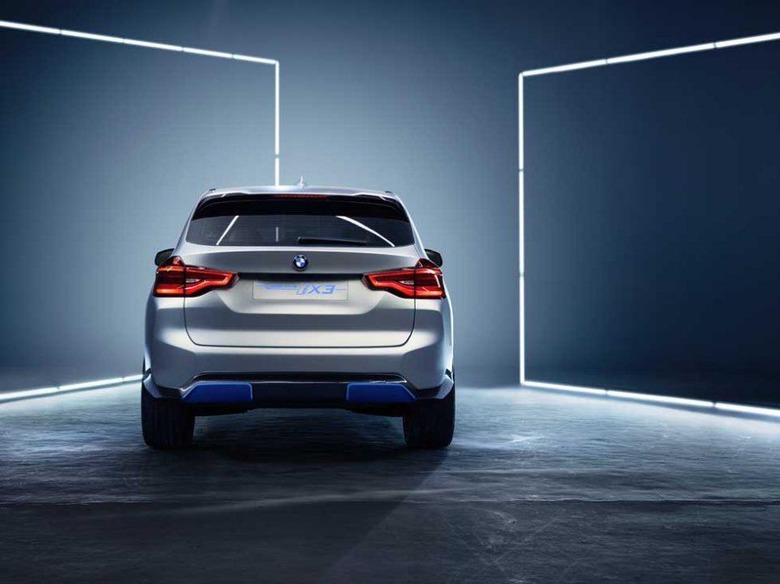 BMW says that the new generation EV tech also has new and more powerful batteries. That means better performance, operating range, weight, packaging space, and flexibility in the car. BMW has finally offered details of this new generation of electronic drive systems.
BMW says that the Concept iX3 has a 270hp electric motor and a WLTP range of over 249 miles. The high-voltage battery in the EV has a new capacity of over 70 kWh. BMW says that when the EV is charged with a fast-charging station providing 150 kW the battery pack can charge fully in 30 minutes.
SOURCE: BMW