BMW C evolution: Earth friendly with no rider compromise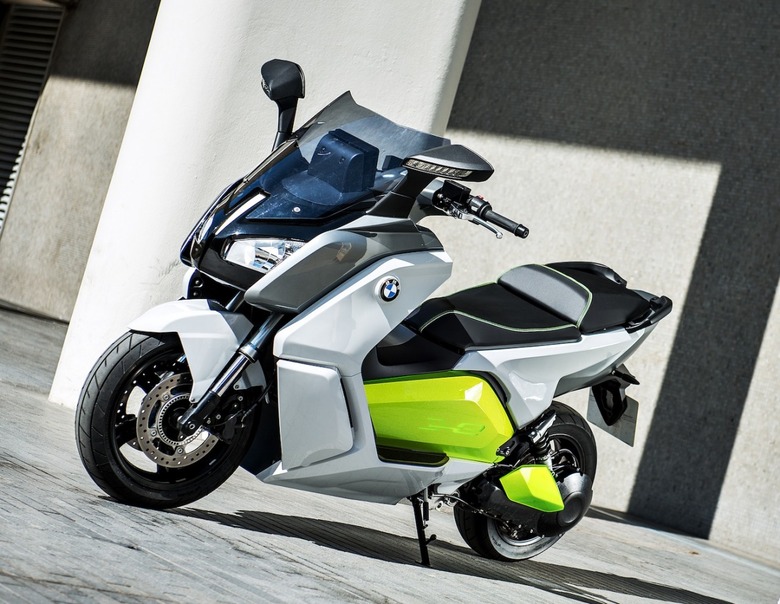 BMW has revealed its latest electric vehicle, but unlike the i-Series cars the new C evolution bike is somewhat less glamorous and likely to be a whole lot more affordable. Part of BMW's Motorrad group, the BMW C evolution uses a 11 kW electric drive for a top speed 120 kph and a range of 100 km from an 8 kWh battery. Unlike electric city cars, however, BMW believes the C evolution bike is perfectly suited to motorway driving as well.
While the C evolution may look a whole lot more conventional than the i-Series, it does share some of the behind-the-scenes technology. The li-ion storage modules are the same as in the i3, for instance, and have been designed with longevity despite cold climates and irregular charging patterns in mind.
Meanwhile, an air cooling system saves weight and power, with specially designed ducts guiding airflow through the chassis to keep the battery from overheating. A die-cast aluminum casing with longitudinal ribs gives plenty of surface area, working as a huge heat-sink.
[vms 119736cf48f475e051bf]
A flat to full recharge takes under three hours, BWM claims, from a regular domestic socket or a public chargin station; in fact the C evolution is supposedly the first two-wheeler to provide support for the latter. In front of the driver there's a TFT color display which shows remaining charge and range, together with details on whether the automatic power recuperation system – which tops up the battery as the bike slows – is active.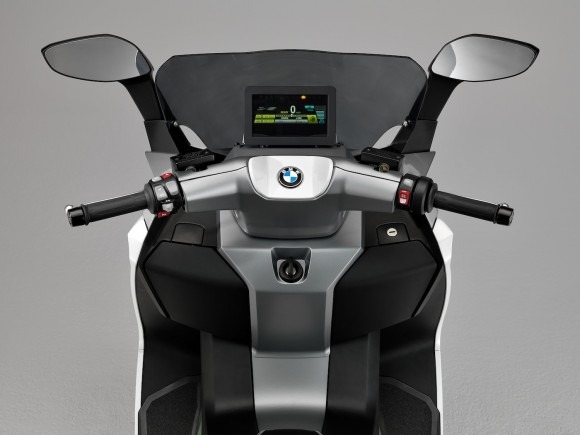 Outwardly, at first glance you might not even realize this particular BMW is electric, though illuminated "e" symbols on the battery trims might be a giveaway. No word on when the C evolution might turn up in showrooms, nor at what price.