BMW and Nissan team to take on Tesla's Superchargers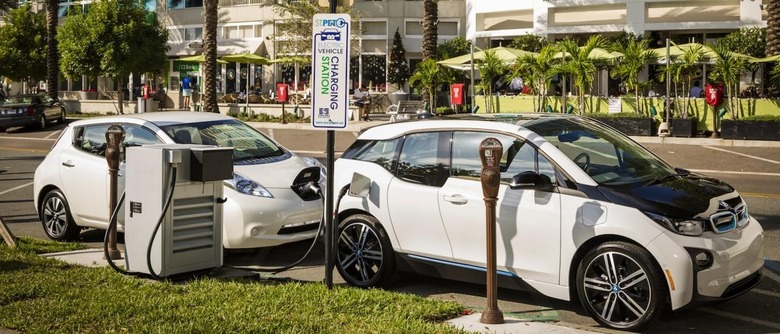 BMW and Nissan have joined forces to take on Tesla's Supercharger network, installing new electric car chargers at 120 locations across the US. The stations, which will be capable of recharging a Nissan Leaf or BMW i3 to 80-percent in 20-30 minutes, span nineteen states, though they'll also be of interest to drivers of other electric cars.
Sensibly, Nissan and BMW have equipped them with both CHAdeMO and CCS (Combo) connectors, which effectively satisfies the port needs of all current EVs aside from Tesla's proprietary socket. Tesla buyers are supplied with an adapter by the automaker, allowing them to use non-Supercharger public charge points.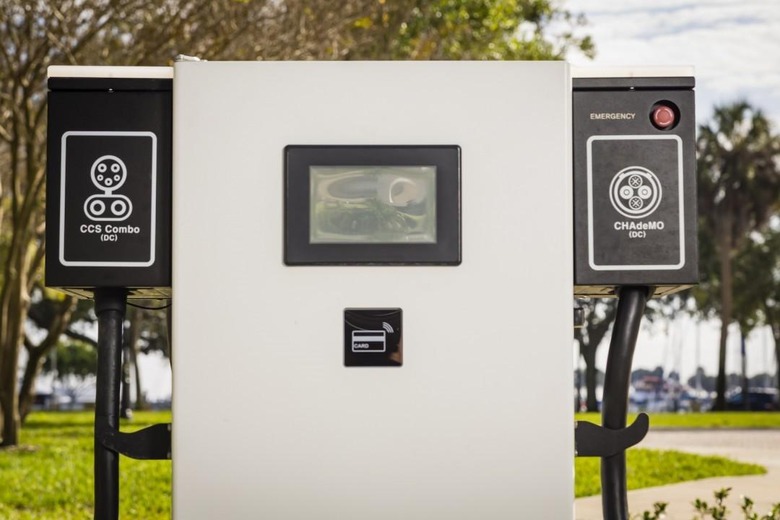 Each of the new locations offer dual 50 kW DC fast-charging, swifter to re-juice EVs than the more common 240V Level 2 chargers.
They're spread across California, Connecticut, Florida, Georgia, Illinois, Indiana, Maryland, Minnesota, Missouri, New Mexico, Nevada, New York, North and South Carolina, Ohio, Pennsylvania, Tennessee, Virginia, and Wisconsin.

Each new location will be flagged in BMW's navigation system, plus in the BMW i Remote app and Nissan's EZ-Charge app. However, whereas Tesla offers its drivers Supercharger access for free, BMW and Nissan's deals aren't quite so clear-cut.
For instance, Nissan's EZ-Charge system – which is compatible with these new locations – includes a "No Charge to Charge", that offers 30 minutes of free charging on participating DC fast-charging stations, for the first two years of owning or leasing the car.
BMW, meanwhile, has a similar scheme called ChargeNow DC Fast, which gives 30 minutes of DC fast-charging at EVgo Stations.