BMW designed a special saddle just for e-bikes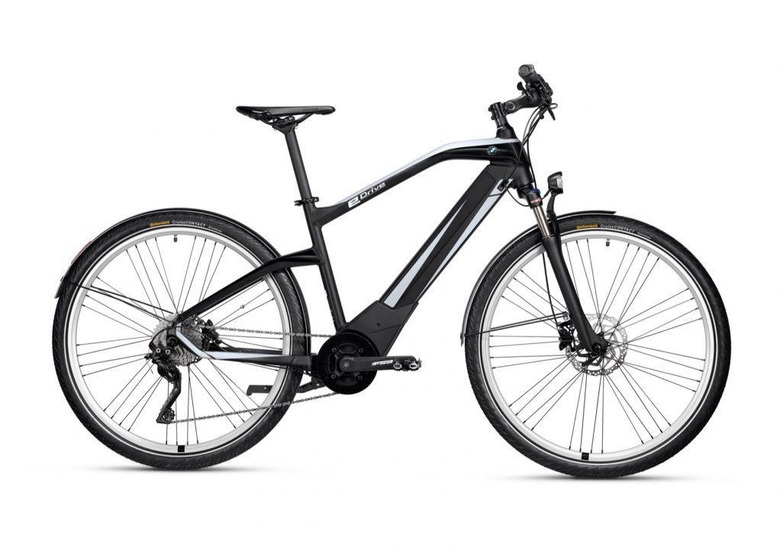 BMW may be best known for its four-wheeled vehicles, but the company has been pushing a different kind of hybrid in recent years: e-bikes. The latest addition to the BMW Lifestyle brand is the BMW Active Hybrid e-bike, a new version of the electrically-assisted bicycle that adds power and finesses the design.
That power comes from a Brose electric motor, which adds its 250 W and 66 lb-ft. of torque to supplement the rider's own legs. Four assistance modes are offered, from ECO which puts in 50-percent more power, through to TURBO, which adds 275-percent assistance. They'll keep working until you reach 16 mph.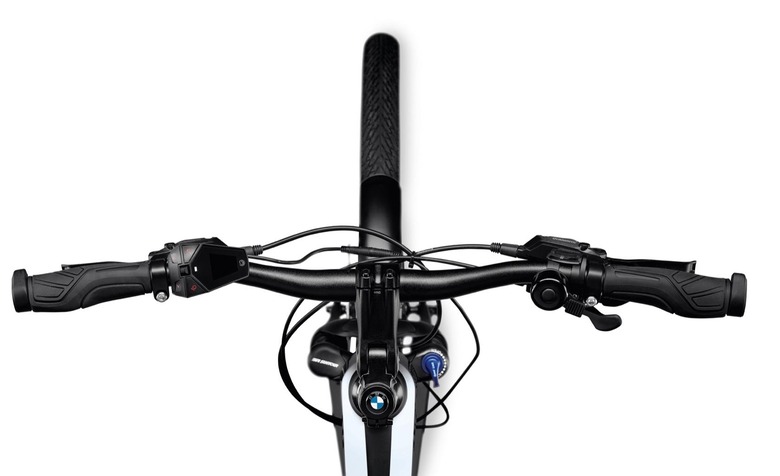 Control is via a new panel – complete with display – mounted on the handlebars. That also has Bluetooth and a microUSB port, for connecting a smartphone.
As for the battery, that's removable and has a 504 Wh capacity. BMW says it should last for up to 62 miles, depending on which assistance level you have dialed in, and then can be pulled out and taken into your home or office to recharge. As well as the electric drive, it also powers the LED lights that have been integrated into the mudguard and other bodywork.
Indeed, this is a far sleeker e-bike than many others on the road, which can often look like retrofitted regular bicycles. BMW has used a hydroformed aluminum frame, finished in Frozen Black and Arctic Silver paint, and integrated the battery and motor into the structure itself.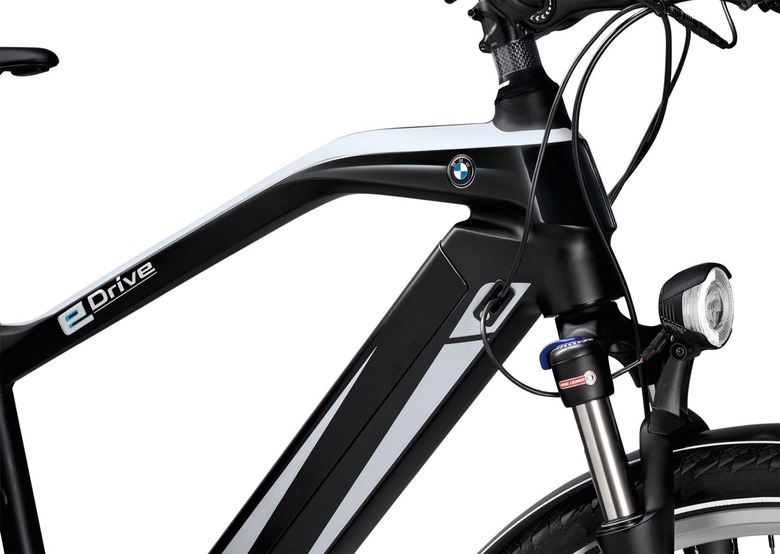 What riders might be most excited about, though, isn't the extra power and sleeker design. Instead, it's the Active Hybrid e-bike's new seat, which BMW has dubbed the eZone. Rather than just pull a regular bicycle saddle from the shelf, a custom one was made.
Said to be the first ever saddle "tailored specifically to the requirements of e-bikers," the eZone design was commissioned from Designworks, the BMW subsidiary, by saddle-makers Selle Royale. The result may look like what you'd find on a regular bike, but it's actually fairly different under the skin.
So, there's a short nose while the seat surface rises to the rear. That, along with moving side wings, make the eZone seat both stable when you're sitting down but improve on balance while you're pushing off and braking. Three-zone padding, with a combination 3D Skingel and Royal Gel, should cushion commuter bottoms more comprehensively, and there's a fiberglass handle integrated into the underside of the seat so that transporting your e-bike is a little easier.
The BMW Active Hybrid e-bike is on sale now, priced at 3,400 euros ($4k). The eZone saddle is also available separately.