Bluetrek UFO and BIZZ limited edition Bluetooth headsets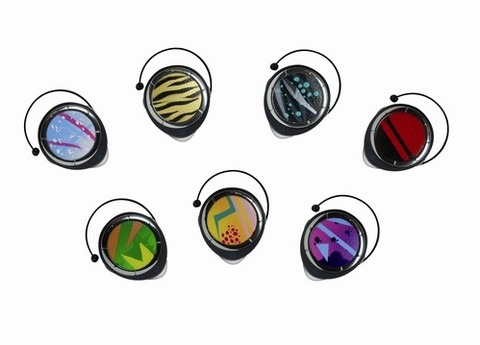 Bluetooth handset manufacturer Bluetrek have announced two new ranges of limited edition headsets, none of which would be particularly suitable if you're looking for a discrete way to chat wire-free.  Based on the UFO and BIZZ headsets, both have up to 6hrs talktime.  There are seven new UFO designs, including tiger-print and a variety of geometric patterns, and seventeen new BIZZ designs.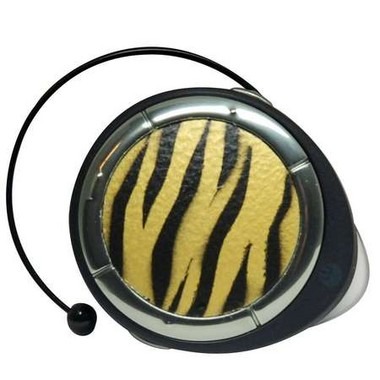 The UFO is perhaps the less interesting headset.  At 8g it's lighter than the BIZZ, and has an eight day standby, two user-preset shortcut numbers and DSP for noise and echo reduction.  It also features Bluetrek's Voice Alert, which provides audio voice prompts of what functionality can be activated from the headset and reminds you when it needs recharging.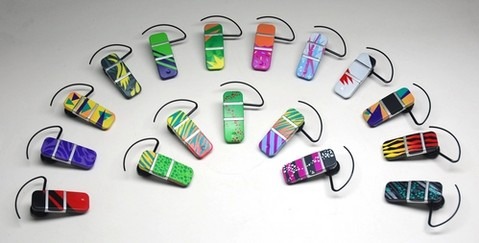 The BIZZ, meanwhile, weighs in at 10.3g and has a longer ten day standby.  It's hidden speciality, though, is a USB plug and a microSD card slot hidden underneath a removable cover.  That means the headset can double as a portable storage device, as well as recharging directly from the USB port.
Both ranges are available now, although Bluetrek has not indicated pricing.  The standard BIZZ is priced at around $57 while the standard UFO comes in at around $60.
[via Headset Gazette]