BlueStacks App Player released: Run Android apps on Windows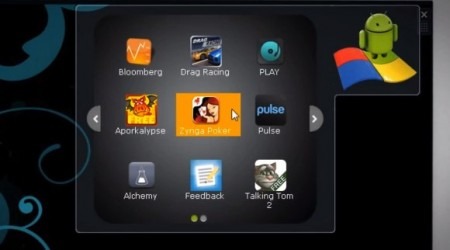 BlueStacks has released its App Player alpha for Windows, allowing PCs and Windows-based tablets to not only run Android apps but, thanks to Cloud Connect, share software between the platforms. A free download, BlueStacks allows software coded for Android phones and tablets to run – either windowed or in full-screen – on Windows computers, with no modification to the original software.
As for Cloud Connect, that's the glue that links the Android and Windows sides of the equation. After installing a free app on your Android phone, third-party apps can be pushed from the handset to the computer. It's also possible to see which apps are currently loaded on your PC from an Apps Channels pane on your phone.
The BlueStacks App Player alpha comes with 10 apps preloaded, and supports up to 26 further titles of your choice. A promised BlueStacks App Player Pro version will remove that limit, as well as supporting paid apps. Meanwhile the company says an OS X version for Mac is in the pipeline too, as well as conversations with manufacturers – such as ViewSonic - about preinstalling the tech on their Windows machines.