Blue & Red Zune 120 available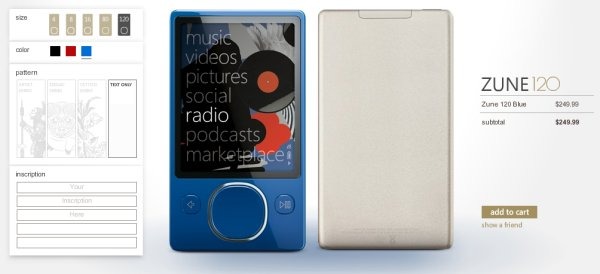 Two new color variants of the Zune 120 PMP have been unveiled, the not entirely inspiring red and blue, in addition to the existing black model.  Otherwise functionally identical, the new versions have silver touch-pad bezels and can be specified with the same choice of rear-panel patterns.
The Zune has been the subject of a holiday push from Microsoft, with the flash-based Zunes subject to price-cuts while Zune Pass download subscribers now get ten MP3 files each month to keep no matter the status of their account.  Recent firmware updates have bolstered the Zune's media sharing functionality.
Both the blue and red Zune 120 PMPs are available to order now, from Microsoft's own ZuneOriginals website.  They're priced at $249.
[via zunerama]