With NASA's Artemis program tasked to return humans to the moon by 2024, today a coalition of companies headed up by Blue Origin announced that they will be working together on a lunar lander they'll pitch for the project. Blue Origin calls this group, comprised of four different companies, a "national team" that will each play a part in developing a "Human Landing System for the Artemis mission.
Blue Origin, which was founded by Amazon chief Jeff Bezos, will be the group's prime contractor and head up program management. It'll also be responsible for "systems engineering, safety and missions assurance, and mission engineering." On top of that, it'll be providing the lunar lander's Descent Element, with the company saying it'll be based on the Blue Moon lander that was revealed earlier this year.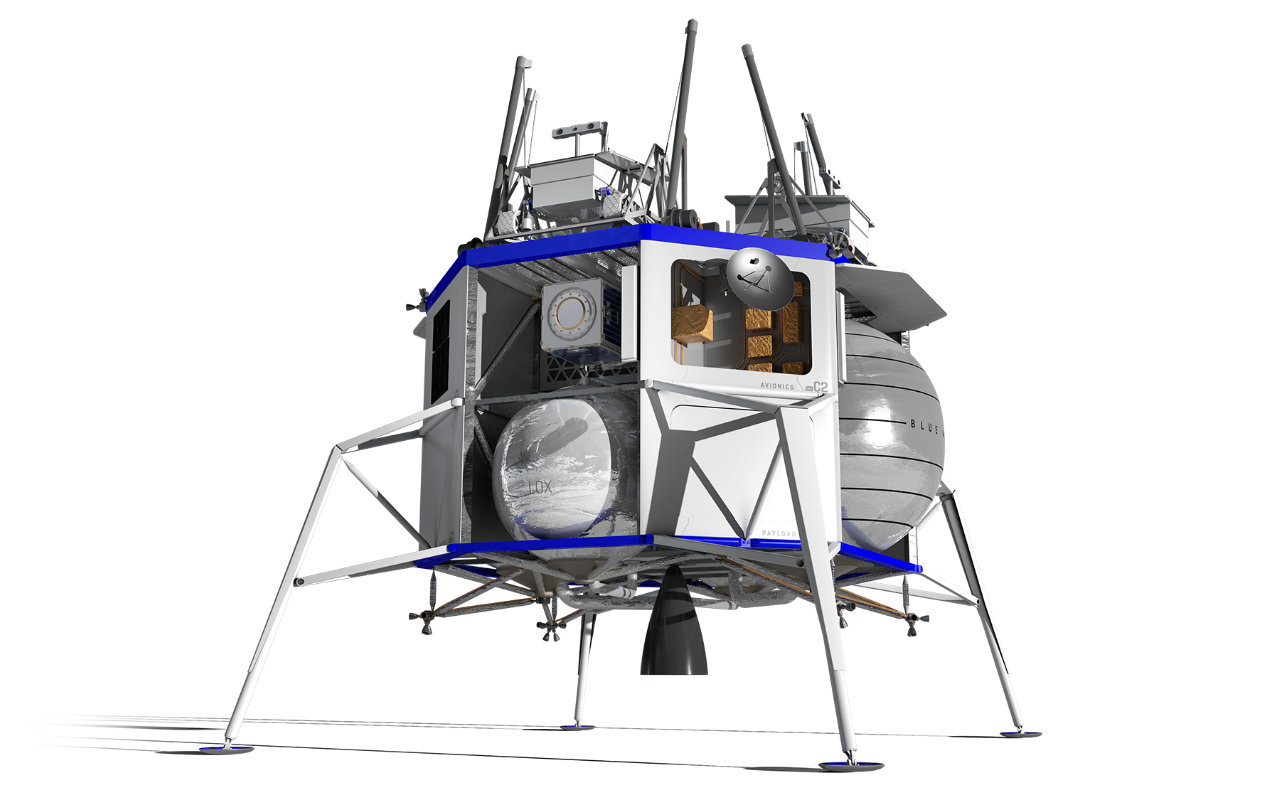 Blue Origin's national team is also comprised of Lockheed Martin, Northrop Grumman, and Draper. Lockheed Martin will take the lead on an Ascent Element vehicle that will be reusable, but it will also lead crewed flight operations and training.
Northrop Grumman, meanwhile, will be working on the Transfer Element that shuttles the landing system toward the moon, while Draper heads up "descent guidance and provides flight avionics." The group and their roles were revealed today at the 2019 International Astronautical Congress in Washington DC, and it seems like quite the dream team when it comes to space travel and returning to the moon.
It seems that all four companies are teaming up to offer NASA something of a package deal. NASA is still in the process of awarding contracts for the Artemis program, and with these four companies – all familiar names when it comes to space travel on their own – teaming up to create a lunar lander system, it might instill more confidence in the agency that they can actually deliver a system on schedule. We'll see what happens from here, so stay tuned for more.