Blue Origin Unveils Lunar Lander 'Blue Moon' And BE-7 Rocket Engine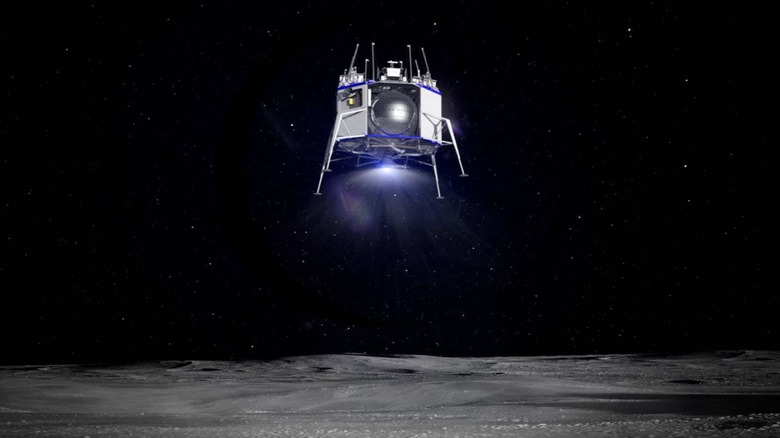 Jeff Bezos has unveiled 'Blue Moon,' the lunar lander from private space company Blue Origin. The lander was revealed alongside the new BE-7 rocket engine during a media presentation on Thursday. Bezos called the moon 'a gift,' saying that it is a good spot for humanity to start manufacturing in space. Blue Origin will test fire the BE-7 rocket engine for the first time later this summer.
Blue Origin describes Blue Moon as a 'flexible lander' designed to deliver payloads ranging from small to large to the Moon's surface. As well, the private space company says its new lander is able to both host and deploy payloads on the way to the Moon, make 'precise and soft' landings on the lunar surface, and pave the way for a persistent human presence in space.
During the company's unveiling event today, Bezos praised Vice President Pence's previously announced goal of returning humans to the moon by 2024. According to Bezos, Blue Origin can make that happen by the short deadline because 'we started this three years ago.' Bezos also called for humanity to return to the Moon 'and this time stay.'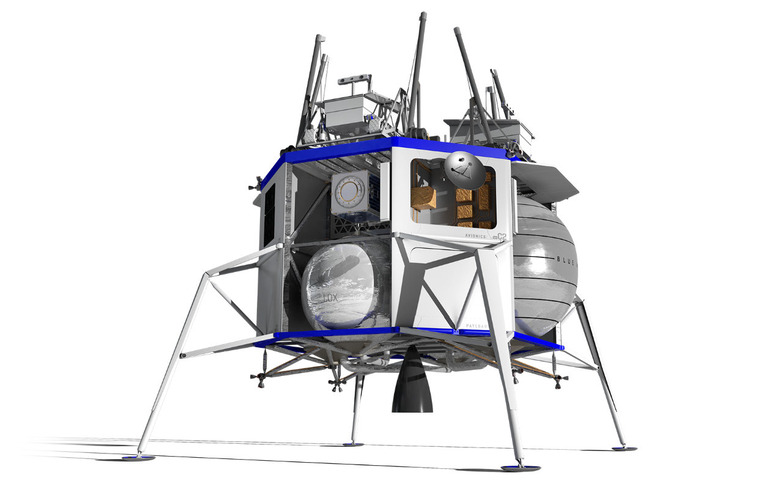 Blue Moon is capable of transporting 'multiple metric tons of payload' to the Moon's surface, which, as demonstrated in the company's announcement video, can include rovers and other robotics equipment. The lander also offers kilowatts of power for its payloads via fuel cells, enabling both nighttime operations and long-duration missions.
Blue Origin states that it has a larger variant of the Blue Moon lander that can land an ascent vehicle — something the company specifically mentions as a possibility for taking Americans to the lunar surface by 2024. In late March, NASA Administrator Jim Bridenstine praised the new, highly ambitious deadline — assuming everything goes according to plan, the agency anticipates making a crewed mission near the Moon in 2022.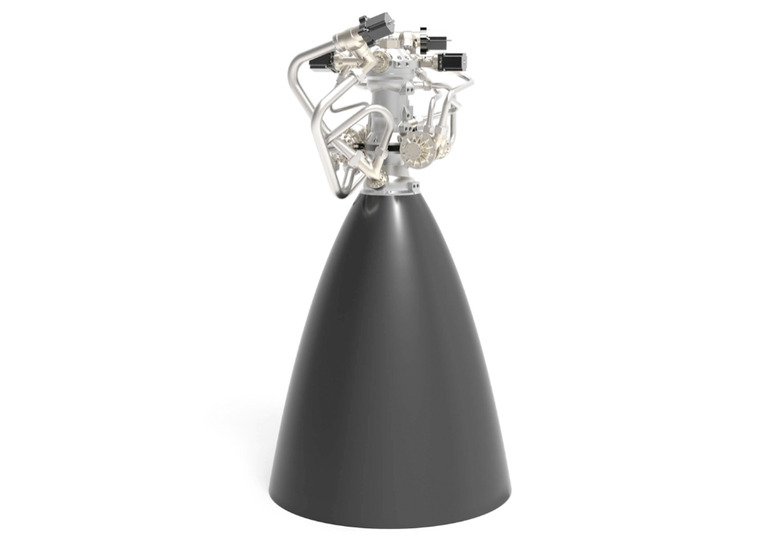 Very few details on the BE-7 rocket engine are available at this time.