Blue Apron challenges Amazon with wine delivery service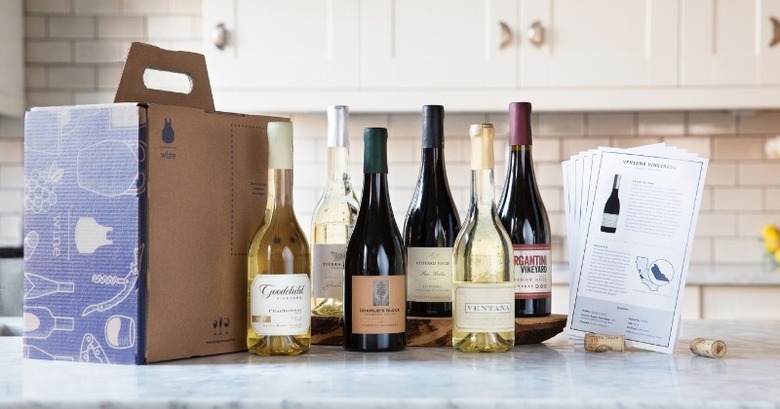 The modern world is full of people who are too busy to pop into the local grocery store — or, more likely, simply enjoy the efficiency of having their groceries show up at their doorstep. The same goes for those who enjoy a can of beer or glass of wine with dinner, and Amazon recently expanded its own such delivery service. Not to be left behind is food delivery service Blue Apron, which has just announced it'll also bring a bottle of wine to your home.
Blue Apron, for those unfamiliar, is a food delivery service that works by delivering all the ingredients for a meal rather than groceries. The idea is that you sign up for a certain meal plan and quantity, and boxes with everything you need to cook that dinner shows up on your doorstep on a regular schedule.
The newly introduced service, Blue Apron Wine, is largely similar, delivering bottles of wine to customers; the wine bottles will include a card describing where they are from and what meals they'd be well paired with, among other things. The deliveries consist of six 500ml bottles.
These deliveries are priced at $65.99 USD plus alcohol tax, sans shipping rates. That works out to more than $11 USD per bottle of wine — depending on the quality, you may be shelling out for the convenience of not having to drive to the grocery store.
Deliveries are made monthly, but can be skipped when needed, the same as with Blue Apron meals. Whether the service will ultimately meet your drinking needs is another matter. What the announcement does bring, however, is another sign that our future will increasingly be filled with a reduced need to go to the store...and if you do have to physically drive to a grocery store, they may one day be in the form of drive-thru Amazon shops.