Bluboo S8 Specs And Price VS Samsung Galaxy S8 Will Make You Flip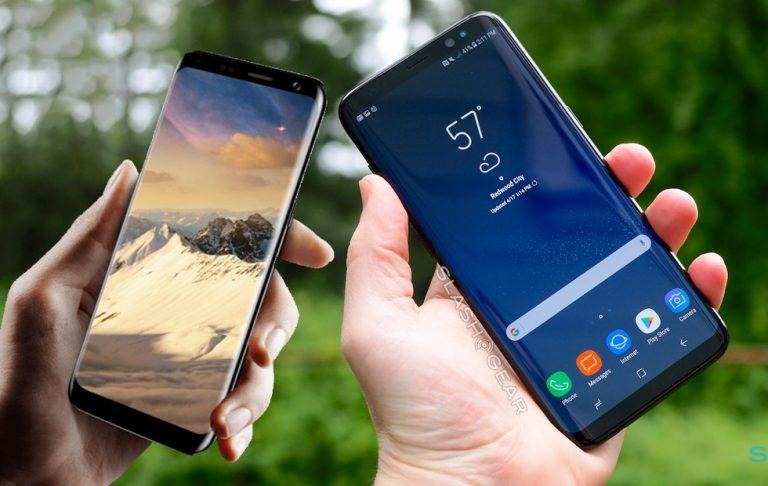 The best smartphone for one person might not fit the price and budget of the next – that's where a new contender in the space comes into play. This week the folks at little-known smartphone maker Blubloo have created a Samsung Galaxy S8-killer. Or so it might seem when comparing this device directly to the Galaxy S8 with no regard for the software and hardware finesse that comes with a name so massive as Samsung.
The Samsung Galaxy S8 is one of the best selling Android-based smartphones in the history of smartphones. But when you compare the price and the specifications of this Samsung smartphone to that of the Bluboo S8, there may be a bit of a shock. Especially given the fact that for the price of a single Galaxy S8, multiple of the other phone could be purchased.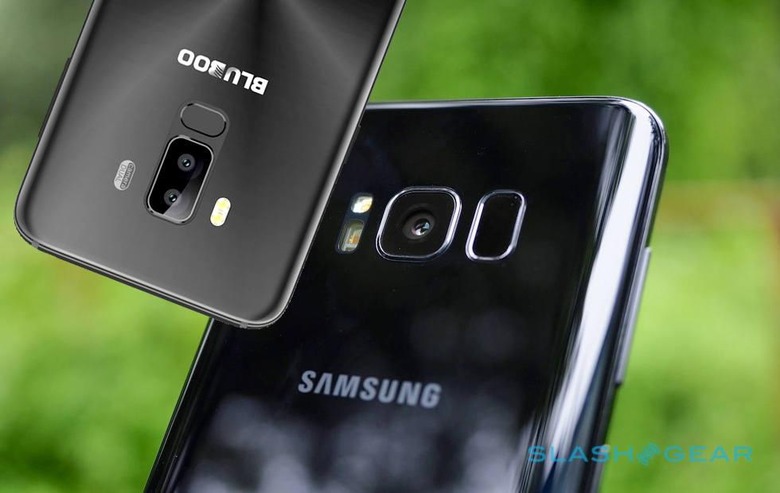 Pay heed to the tiny differences that can make a big impact on the final product. The difference between a 5.7-inch HD LCD display and a 5.8-inch Quad HD+ (4K) SUPER AMOLED display can be monstrous. The same goes for Samsung's implementation of a Sony-made 12-megapixel + 8MP camera sensors and Bluoo's work with a Sony 16MP + 3MP camera array.
Samsung Galaxy S8 / VS / Bluboo S8
• Display: 5.8-inch Quad HD+ (4K) SUPER AMOLED / 5.7-inch HD (that's 720p) LCD
• Screen-to-body ratio: 83.6% / 83%
• CPU: Exynos 8895 8-core / Mediatek MT6750T 8-core
• RAM: 4GB / 3GB
• Internal Storage: 64GB / 32GB
• SD Card slot: up to 256GB / up to 256GB
• Camera: 8+12MP / 16MP+3MP
• Battery: 3000mAh / 3450mAh
• Fingerprint Sensor: single rear-facing / single rear-facing
• Operating System: Android 7.0 / Android 7.0 with "360 OS"
• Weight: 155g / 207g
Look at the relative display-to-weight ratios here – the Galaxy S8 has a larger display, but a smaller weight. While it's not always the key – pretty often it is. This has a little bit to do with the battery size on the Bluboo device – and a lot to do with how finessed Samsung's hardware is. This device isn't this light on accident.
Samsung's device has a display which spills off the left and right of the front of the phone – this they call their Infinity Display. They've branded it as such – instead of the "Edge Display" of previous devices. Bluboo is also calling their display an "Infinity Display" through what I can only imagine is some next-level legal wizardry.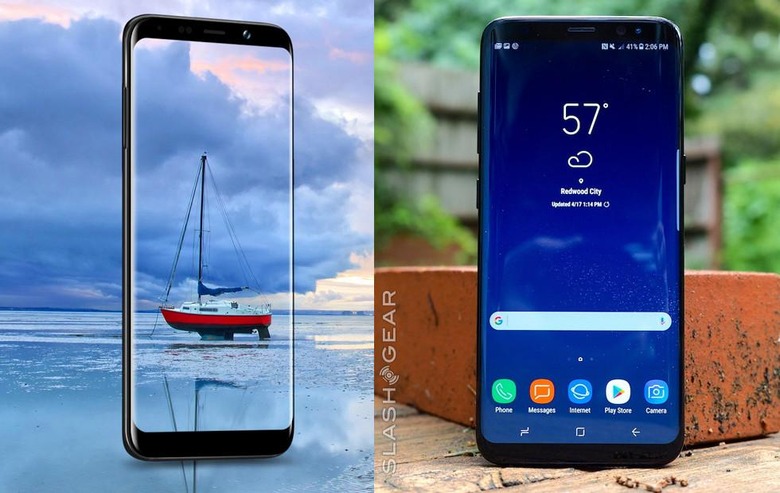 Bluboo also says that their device has a "Tri-bezel-less Display" which "requires more creative and challenging craftsmanship". That's according to their official HK-based webpage for their Bluboo S8. I'm finding it challenging to locate the third bezel-less side – I can only spot a potential two.
The Bluboo S8 is expected to be coming to stores in a bunch of countries around the world – except the United States – for around $140 (converted). That's no joke – certainly when the Samsung Galaxy S8 costs closer to $800 at its most basic.
What do you think? Is it worth the extra cash to get the more premium hardware? Or is it all about the edge of the phone's display? Let us know at SlashGear's Facebook page – join in on the conversation and lend us your point of view!