BLU Tank Xtreme Pro takes ruggedness a step higher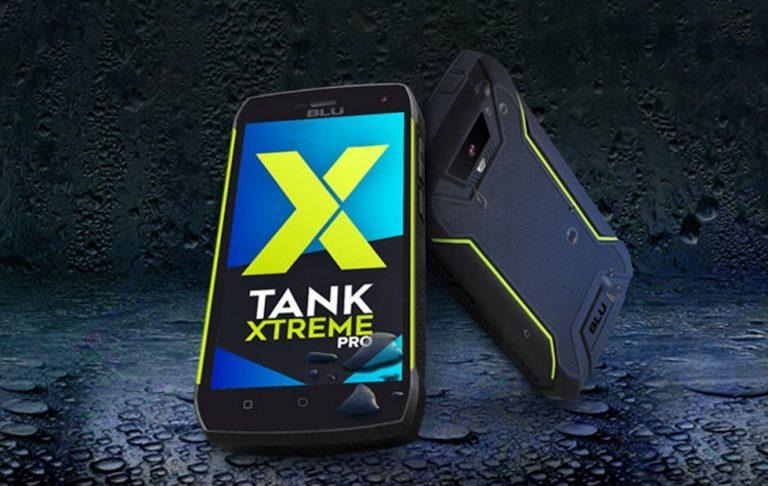 When LG went back to the drawing board, it discovered that users valued reliability and survivability as much as they valued features. Not everyone, however can afford LG's brand of reliability. Some are willing to skimp on the flashy features and specs for an affordable phone that can take them through the day and through life's unexpected and unwanted mishaps. For these consumers, BLU's latest armored phone, the Tank Xtreme Pro, might just fit the bill.
It seems like yesterday only when BLU unveiled the Tank Xtreme 5.0. Actually, it has only been about 5 months. But OEMs like BLU don't make a profit from bi-annual flagship devices. They succeed by the numbers and by churning out models with incremental improvements. And incremental they are in the Tank Xtreme Pro, but also substantial in the things that matter the most.
The sharp edges and rubber paint coating leave no doubt about the nature of this smartphone. The neon accents here and there gives it a more futuristic aesthetic than simple military ruggedness. The case, of course, also protects it from sudden drops, though BLU Products isn't giving out concrete numbers. It is, however, proud to proclaim how the Tank Xtreme Pro reaches the highest IP68 dust and water proof rating, up from IP65 of the Tank Xtreme 5.0.
Considering it's not exactly a high-end smartphone, you'd expect something to give. In a way, it is the specs that take the hit, though not by much. The Tank Xtreme Pro does improve on its predecessor in some areas, like a new 1.5 GHz quad-core MediaTek processor over the previous 1.3 GHz, and twice the RAM at 2 GB. The battery is also larger at 4,300 mAh, which, given the specs, should last you far longer than a high-end smartphone with barely 3,000 mAh battery. Some things remain the same, however, like the 5.0-inch 720p screen.
As is the case with BLU's smartphones, the Tank Xtreme Pro will be offered unlocked from retailers like Amazon. When and for how much, however, BLU hasn't yet revealed. Considering the specs and the Tank Xtreme 5.0 only sold for $130 on launch, it will definitely be shocking if this newer model went anywhere near $200.
SOURCE: BLU