BLU Tank Xtreme 5.0 budget phone embraces ruggedness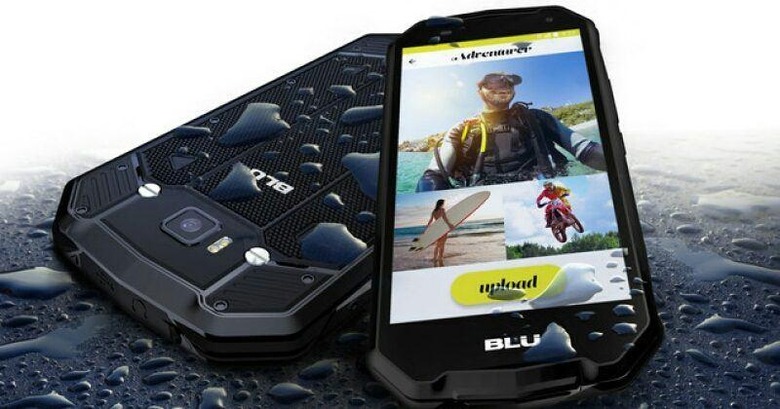 Miami-based BLU Products is quite known for its unlocked mid-range smartphones. Last year it dabbled a bit in the premium market with all-metal designs. Now it is going back to its roots but with a little twist. The new BLU Tank Xtreme 5.0 is undeniably on the low end of the spectrum, but it has one thing that's it rivals on that tier can only dream of: rugged features usually found only on more expensive models.
The Tank Xtreme definitely looks like a tank. It has the telltale signs of a rugged smartphone, like that extra thick rubber frame that protects it from accidental drops. It's IP65 rating isn't exactly the highest, though it does excel in the dustproof department. You would, however, be hardpressed to find a similar score on smartphones at this price level.
The smartphone isn't going to demolish anything with its specs, mind you. It is powered by a 1.3 GHz quad-core MediaTek processor and only has 1 GB of RAM. The "5.0" in its name comes from its 5.0-inch 1280x720 display. There's a 5 megapixel camera on the back, which is pretty disappointing. At least the front camera isn't lower, at 5 megapixels as well. It also at least runs on Android 6.0 Marshmallow right off the bat. Given the slow rollout of Android Nougat, that's relatively a good thing.
Where the BLU Tank Xtreme 5.0 will compete is in the price. It is available, of course unlocked, for only $129.99. That price gets you a low-end Marshmallow smartphone that BLU promises can handle anything you throw at it. Or anything you throw it at.