BLU Studio Energy has a 5000mAh battery, good for 4 days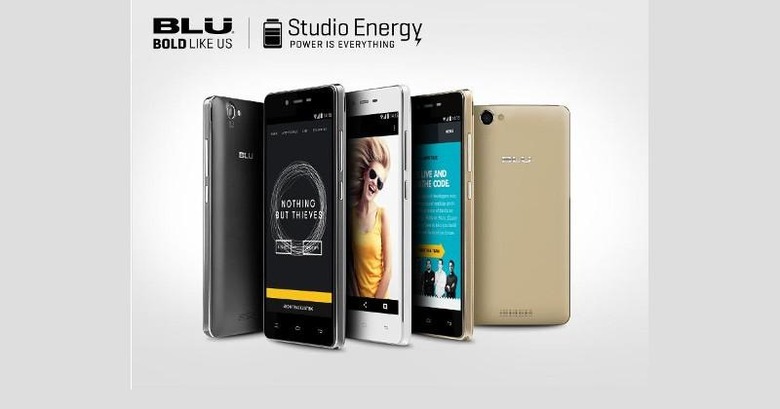 We may receive a commission on purchases made from links.
A smartphone that lasts 4 days with standard usage and an impressive 45 days on standby. Such numbers are quite rare with today's feature-packed smartphones. But that is exactly what BLU Products is trying to sell with the Studio Energy. And it's selling it with a very low price tag to boot. That is, if you are willing to accept some compromises along the way as the smartphone won't exactly have flagship specs. But if you're looking for a long lasting, affordable prepaid option, this might be it.
The BLU Studio Energy has a few tricks up its proverbial sleeves when it comes to the battery. As mentioned, it has a large 5,000 mAh, so far the highest we've seen in a smartphone, that has those tempting number of hours. But more than just powering itself, the battery is actually strong enough that it can charge other devices as well, with what BLU Products is calling its "Reverse Charge" feature. A rather ironic turn of events considering how smartphones are usually the ones hungry for more power.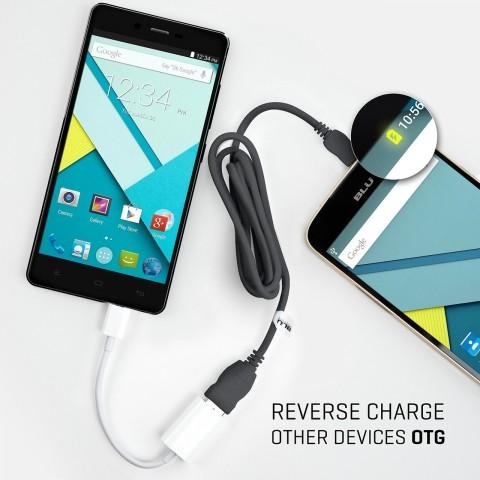 The rest of the specs are, sadly, not as impressive but still do a decent job. Perhaps to keep costs down, BLU has opted for a 1.3 GHz quad-core Mediatek 6582, assisted by 1 GB of RAM. Internal storage is at 8 GB but it can be supplemented by a microSD card up to 64 GB more. The screen is a 5 incher with a resolution of 1280x720, good enough for HD playback. The cameras will probably fail to impress even, or especially, selfie lovers, with an 8 megapixel rear shooter and a 2 megapixel front camera.
All of these crammed inside a 10.4 mm thin package with a design that doesn't look half as bad. It comes with Android 4.4 out of the box but BLU promises a Lollipop upgrade in June. The smartphone does boast Dual SIM Dual Active support as well as 4G LTE connectivity.
As with almost all BLU Products smartphones, the Studio Energy is offered without contract and can be bought exclusively from Amazon for only $149.00. That's not a bad price to pay considering you will be running for days before you start running for a wall socket.
SOURCE: BLU Products