BLU Studio Energy 2, Energy X banish battery anxiety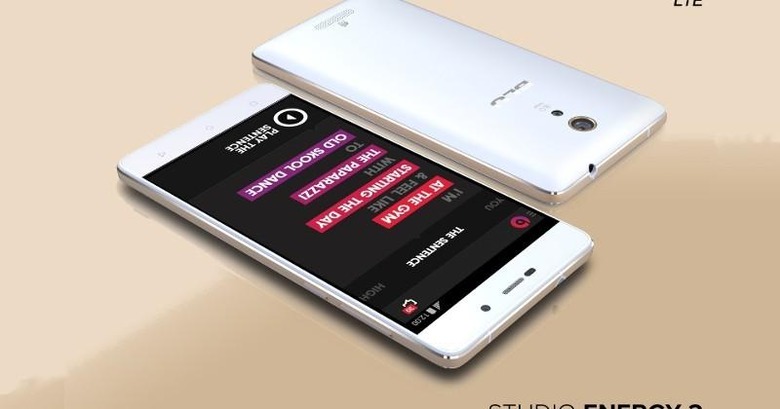 They say there is nothing certain in this world except change. That and BLU Products putting out smartphones that try to give the best bang for your buck, give or take a few choice features. This time around, the theme is "how to not worry about whether your destination has a wall outlet or not." Following the theme of its Energy line of handsets, the BLU Studio Energy 2 and BLU Energy X do away with power worries thanks to their 5,000 and 4,000 mAh packs.
Yes, that has got to be one of the largest batteries you'll find in a smartphone that doesn't look like a brick. The Studio Energy 2, like its predecessor early this year, boasts of that large battery pack but houses it in a slimmer 10.1 mm package. That's 0.3 mm less than the first Studio Energy, which actually translates to a lot in terms of smartphone sizes.
Alongside the battery, the Studio Energy 2 also flaunts some upgraded specs. Like a 64-bit 1.3 GHz quad-core MediaTek MT6735, 1.5 GB of RAM, and 16 GB of expandable memory. Right from the get go it runs Android 5.0 Lollipop. Sadly, the 5-inch screen is still stuck in 720p land. Despite the seemingly mediocre specs, BLU encases the Studio Energy 2 inside a polished aluminum body with a sand-blasted matte edge for a more premium look.
The BLU Energy X is sort of like a "lite" version for users who demand less but still worry about battery life. 4,000 mAh, however, is no small matter. Sadly, that's not the only place where BLU skimps on the device. The CPU is a 1.3 GHz quad-core MT6580 of the 32-bit kind. There's only 1 GB of RAM and 8 GB of storage, thankfully expandable. Thankfully too, the 5-inch screen doesn't go lower than 1280x720 pixels. As with the Studio Energy 2, the Energy X has an 8 megapixel rear camera, but here the front cam is 2 megapixels.
It should probably surprise no one that these smartphones cost a fraction of high end flagships. But they also cost just a bit less than others of the same range but pack a bigger battery too. The BLU Studio Energy 2 costs $179 while the BLU Energy X goes for $109. Both are available from Amazon and, like any BLU smartphone, are unlocked.