BLU Pure XR crams 4GB RAM, 3D Touch, f/1.8 camera in mid-ranger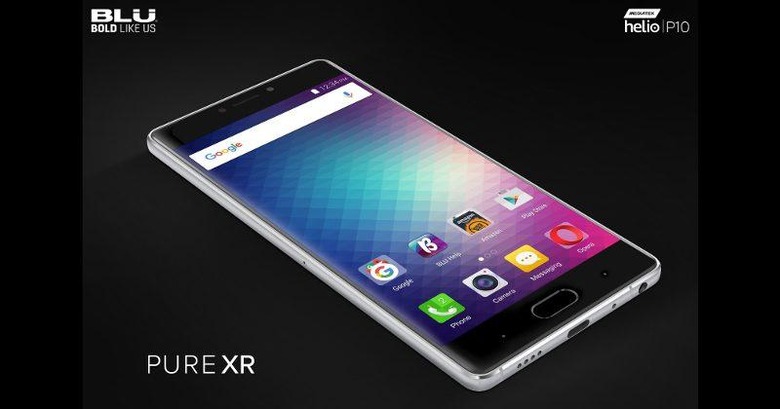 We may receive a commission on purchases made from links.
As demonstrated by Archos yesterday, China isn't the only one with crazy cheap but decent quality smartphones. Now US-based BLU Products is chiming in with its latest Pure XR. Looking at some specs and the price tag, it definitely looks the part of a mid-range smartphone. But you might not be able to easily tell because of its design and its features, which includes 4 GB of RAM, a pressure sensitivity displays, and a camera that, on paper, should give high-end flagships a run for their money.
The BLU Pure XR is powered by a MediaTek Helio P10, a 2.0 GHz octa-core processor that represents the chip maker's mid-range products. Not that bad based on numbers alone. Even better, the smartphone has 4 GB of RAM and 64 GB of storage, which are unambiguously high-end specs.
Although the 5.5-inch display only reaches Full HD resolutions, it is, at least, a Super AMOLED panel, which offers crisp colors and blacker blacks. Full HD also happens to be the high-end for Chinese OEMs. Plus, it also has a trick up its sleeve: "3D Touch". The feature basically allows users to make a deeper press and hold gesture to, say, preview an object instead of directly opening it.
The Pure XR's main camera could likewise be interesting, 16 megapixels may not be the highest in the market, but an aperture of f/1.8 is definitely one of the largest. With Laser AF and Phase Detection AF, it could be even better. One thing though, the spec list seems to leave out mention of any Optical Image Stabilization, which would be a huge letdown. As for the front camera, is a "regular" 8 megapixel wide-angle shooter.
The design will likely ruffle a few feathers, given how closely it resembles an iPhone, unsurprisingly. But unlike Apple's design, both present and upcoming, there are no gaps or plastic to be seen. BLU Products calls is "Invisible Antenna". How it fares in real-world usage remains to be seen.
All of these, you can get for only $299.99 on Amazon or Best Buy, unlocked and with support for T-Mobile and AT&T networks.