Blu introduces new smartphones at CES 2015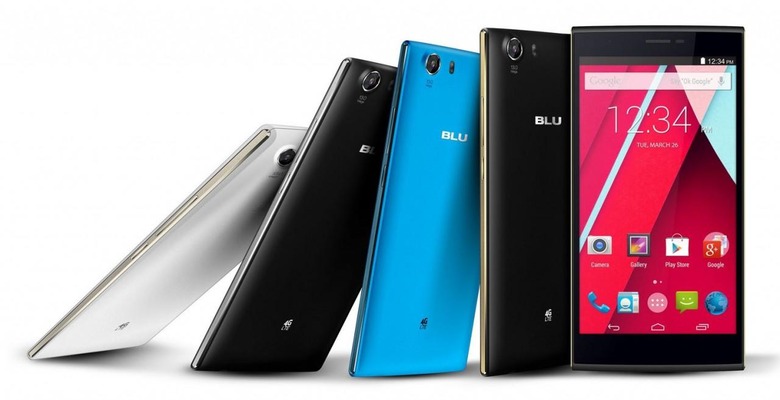 Blu, following its recent unveiling of new phones, has again introduced some new offerings, this time at CES 2015. Among these new phones is the ultra-thin and attractive Blu Vivo Air, which seems like Blu's obvious attempt at pulling off an Apple-like design, as well as the Blu Studio Energy which gives several weeks worth of standby time on a single charge and days worth of talk time. There's also the the second-generation Life One phones, which are all-around everyday handset for those with general needs.
The Vivo Air, featured below, is a slim offering measuring in at 5.1mm and less than 100 grams. Says the maker, this makes the Vivo Air both the lightest and the thinnest smartphone available in the US. The body is made from aluminum magnesium alloy, there's Corning Gorilla Glass 3, and a 4.8-inch Super AMOLED display (306ppi). Under the hood lies an octa-core Cortex-A7 1.7GHz processor and a Mali-450MP4 GPU, 1GB of RAM, an 8-megapixel rear camera, and a 5-megapixel front-facing camera.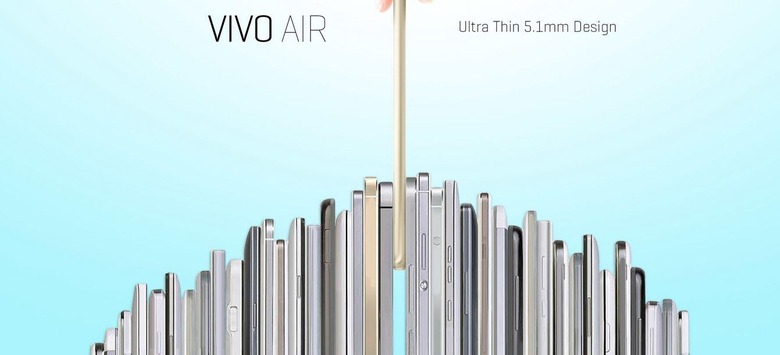 The Life One phones (featured at the top of this article), meanwhile, are available in two different sizes and are the second-generation offerings among this lineup. With these phones come both a 5-inch HD and 5.5-inch display options, both of which feature Corning Gorilla Glass 3 and Android 5.0. There's a Qualcomm Snapdragon 410, 4G LTE, 1GB of RAM, 13-megapixel rear camera, 5-megapixel front-facing camera, and more. When it arrives in March, the phone will be available in Gold, White, Black, and Blue.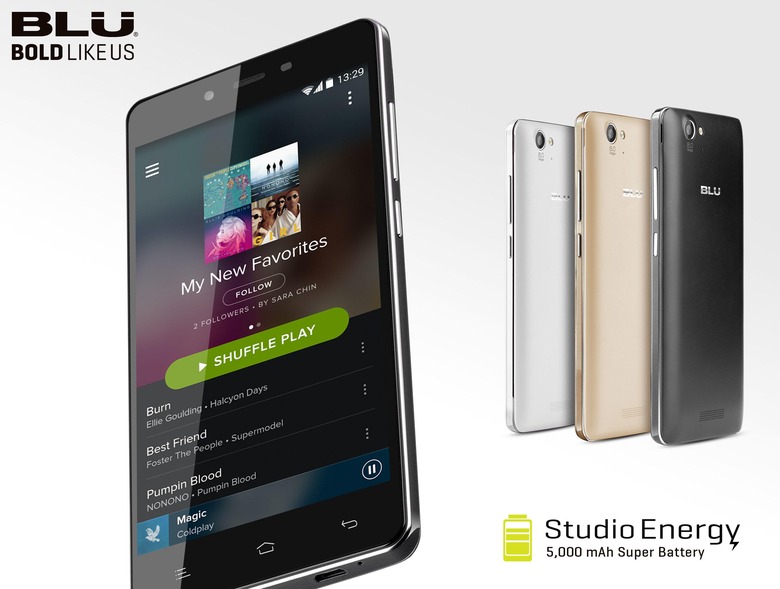 The Studio Energy's biggest bragging point is its exceptionally long battery life, which has 52 hours of talk time and up to 45 days of standby time. This is due to the inclusion of a 5000mAh battery, which doesn't result in as much heft as you might expect: the phone measures in with a profile of 10mm. There's Reverse Charge, Studio Energy, a 5-inch display, 8GB of storage, and dual-SIM tech.
SOURCE: PRNewswire