Blood Moon rising: watch it here LIVE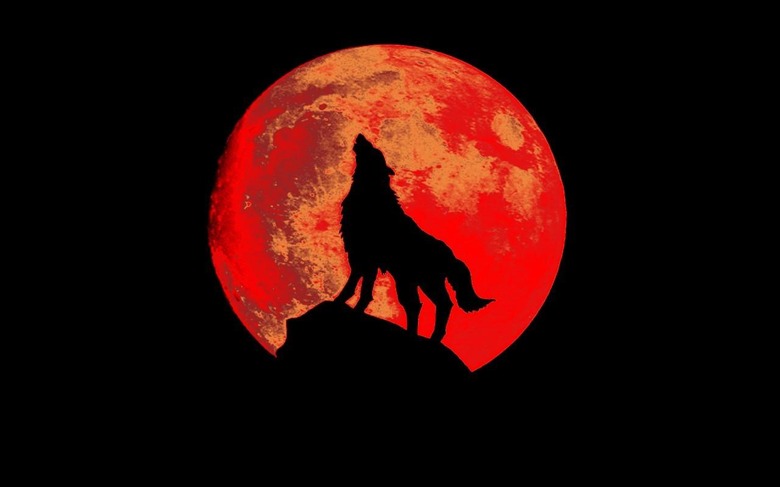 Be it from your basement on a computer screen or out on your roof at the crack of dawn, you WILL be able to see the blood moon in less than 24 hours from the time this article goes live. The Slooh observatory in Australia is just one of several locations where the event will be captured – and here you'll be able to watch the event unfold as it happens. We'll be watching starting at 3AM Pacific Time, 6AM Eastern. Get your butt out of bed and see some galactic magnificence unfold before your very eyes.
Below you'll see the webcast live of this lunar eclipse from the observatory down under. Let us know if you happen to snap any fabulous images here or in your own outdoor capture of the event.
Make sure to press "play" as we've turned auto play off.
height=400&autoPlay=false&mute=false" width="560">
A blood moon will happen only rarely. When it does, it's the result of the earth moving between the sun and the moon. This full lunar eclipse is the opposite of what you may think of when you hear the world "eclipse."
The more popular use of "eclipse" actually should have people referring to a "solar eclipse." In that case it's the moon moving between the earth and the sun.
For those of you wondering – no, there is no point at which the sun moves between the moon and the earth. That'd be very hot.
Below you'll see a tiny presentation by NASA on this Earth coverage of the moon occurring on Saturday morning (morning for the United States, anyway.
A blood moon does not indicate the apocalypse is near. Nor does it suggest that "blood has been spilled this night." If it were, many battles will have had to have occurred over the past year, as what scientists call a "Tetrad" has occurred – four blood moons!
April 15th 2014 was one, October 8th, 2014 was another. April 4th (tomorrow) will be another blood moon, while September 28th will be another.