Blocks modular smartwatch lets users choose the sensors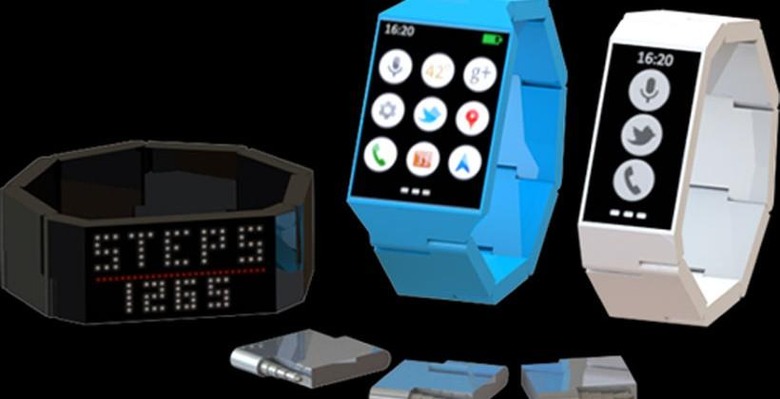 Smartwatches are very popular right now. Even if they might not be selling in droves just yet, the smartwatch is one of those products that a bunch of firms are racing to get into. Last month we talked about the Google project Ara modular smartphone, and that project was very intriguing.
Another interesting new project has surface that is along the lines of Google's Project Ara, but this project is smartwatch. The modular smartwatch is called Blocks and comes from a development team in the UK.
While most smartwatches tell you what sensors you can have on your wrist, the Blocks project lets the user choose. The user can connect various sensors and features to the watch using little links for the bracelet that appear to connect using headphone adapters.
The design means you can customize the watch for whatever you want, be it a basic fitness device or a full-blown smartwatch with all sorts of features. The user will be able to buy individual blocks for things like a heart rate monitor, GPS module, and others. The UK team behind Blocks claims to have built a functioning prototype of the device. A commercial launch for blocks is set for mid-2015. There is no word on specifications or OS for the device. I'd wager it would run Android.
SOURCE: TechCrunch