Blocks modular smartwatch goes up for preorder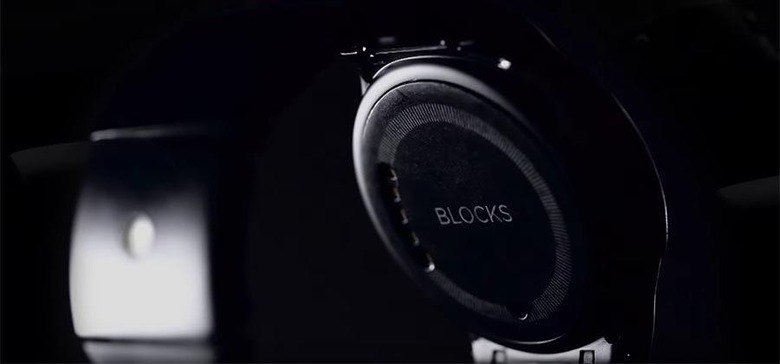 The Blocks modular smartwatch, which first came into public view via a Kickstarter campaign, is now available to preorder. The company has showcased the factory-ready smartwatch, including the various modules that can be added and removed as the user sees fit, in two videos, one of which is a long, close-up review of the wearable. According to Blocks, the smartwatch is in the final stage of testing before heading into mass production.
Below is the flashy fast teaser to get you excited — check it out if you've got a few seconds to spare, then scroll down a little farther to see a 4-minute review of the watch. In that case, you'll actually get to see it in action, as well as the different modules the company has developed.
The Blocks wearable is based on Android, and is the fruitful result of a Kickstarter campaign that ultimately raised $1.6 million in funding. According to the company, the modular smartwatch was recently "refined" in order to accommodate a new processor and a completely found AMOLED display. There's a new stainless steel casing, and the individual modules were reduced in size to make for a more comfortable wrist band.
As well, this factory-ready design features plug-and-play module connectors — to add one, just plug it into the nearest module. Despite their clip-together nature, Blocks says the modules produce a wrist band just as durable as a classic watch band.
The centermost watch piece (the one with the display) is called the Blocks Core, whereas the rest are simply various modules. The wearable is up for preorder now on Blocks' website for $330 USD; this price includes the core unit as well as four user-selected modules (there are six modules available). Three color arrangements are offered: Onyx Black, Marble White and Sunrise Red.