Blocks Modular Smartwatch blasts Kickstarter goal with wacky wearable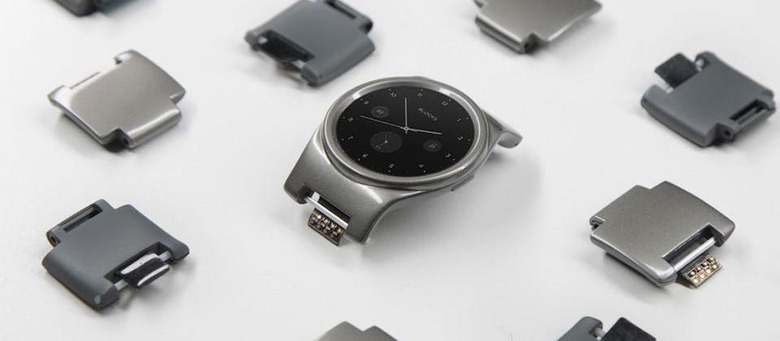 The team behind Blocks have taken the idea behind a modular smartphone and applied to a smartwatch. Launching today on Kickstarter, the customizable wearable starts with circular watch face core, and then expands with a wristband where each link is a module offering a variety of features. Having been in development for some time now, the Blocks watch is now looking to raise $250,000, with a plan to start shipping by May. With 37 days left at the time of writing, the campaign has already surpassed its goal by $25,000.
Backers can snag the core watch piece with a pledge of $195, and that comes with both iPhone and Android support, and standard wearable features like notifications, basic activity tracking, voice control, and WiFi/Bluetooth connectivity. But once users start pledging $250 or more, they'll get the snap together modules that can add a range of functions.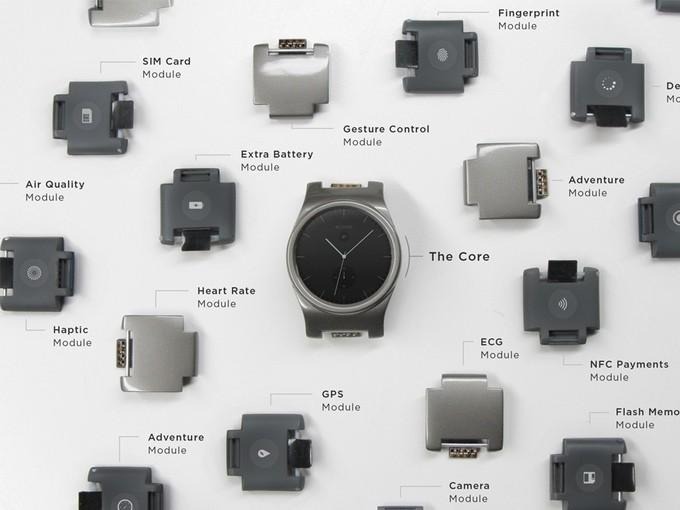 Among the module options include an extra battery that extends the charge life by 20%, GPS, NFC payments, advanced health tracking features, a SIM card, a camera module, and the list goes on. With this level of customization, users are able to put together a smartwatch with the exact functions they want.
Other basics of the Blocks watch are that it has a color touchscreen, accelerometer and gyroscope sensors, and is powered by a Snapdragon 400 processor, thanks to a partnership with Qualcomm. Backers will have a color choice of Onyx Black, Marble White, or Sunrise Red.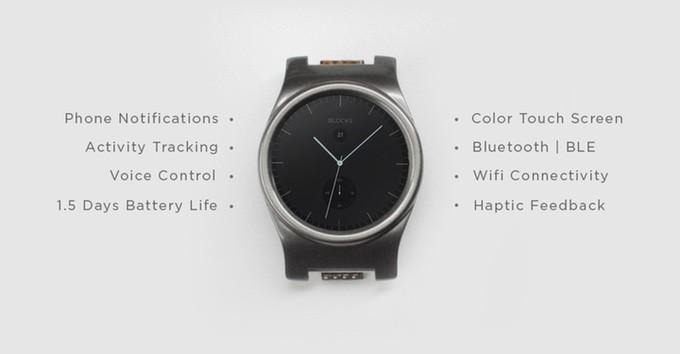 If Blocks turns out to be a solid, popular product, they may just get the jump on the big manufacturers like Apple and Samsung when it comes to the idea of "smart wristbands."
SOURCE Kickstarter