Blocks modular smartwatch teams with Qualcomm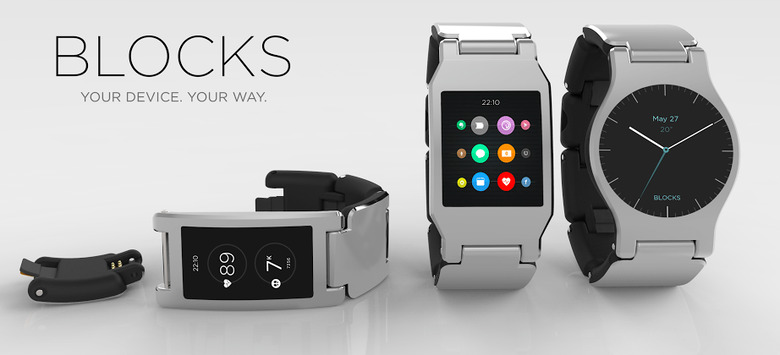 The Blocks modular smartwatch project is still underway, and is looking more promising all the time. Blocks Wearables, the company behind the smartwatch, has announced a new collaboration with Qualcomm at Computex in Taipei, revealing that the maker's Snapdragon 400 will be powering the wearable. The smartwatch will be running Android Lollipop, and will feature a round display alongside modular components for expanding its functionality in much the same way Google's Project Ara smartphone uses modules. The company behind the watch has also found a manufacturer.
The Blocks modular smartwatch is said to be the first of its kind, and its makers are promising big things. The circular display serves as the "core module", and it brings with it some core functionality like Bluetooth, a motion sensor, WiFi, microphone, and the primary battery. The other modules, which the user can swap in as desired, will build upon this.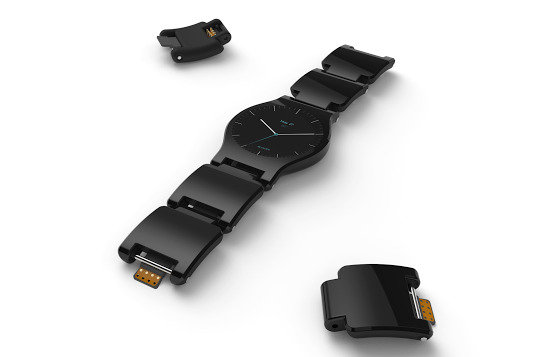 The modules could span a variety of functionalities, with some mentioned being things like contactless payments, cellular connectivity, location tracking, and more. In addition, the "shell" of the smartwatch — the visual look of it, that is — will also be swappable. Blocks has announced a partnership with Tateossian, which will provide shells for the modules in different textures, colors, and materials.
In addition, Blocks has revealed that it has penned a manufacturing deal with maker Compal, an ODM based in Taiwan. Sound interesting? The wearable will be arriving as part of a crowd funding campaign some time this summer, though there's no further details about that at this time.