BlizzCon 14 ticket sales tap virtual attendance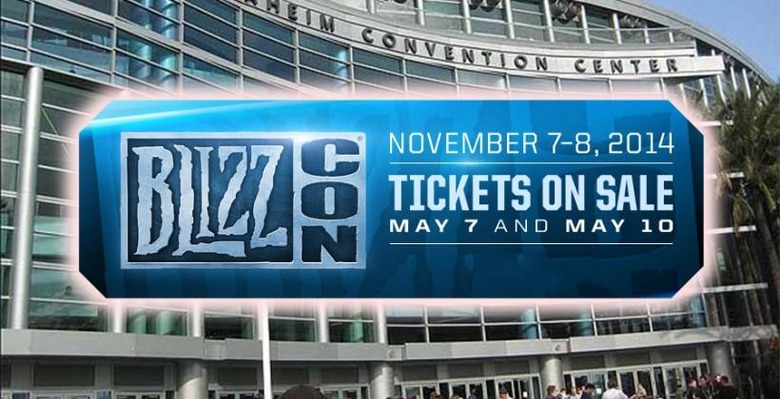 This week the folks at Blizzard Entertainment have let it be known that their annual gaming event extravaganza will be taking place on November 7th and 8th in Anaheim. Ticket sales for this event have been tipped for May 7th and May 10th, with a spread left open for a breather – one batch will be released one day, another on the other.
Ticket sales will be handled by online event ticketing service Eventbrite and will be priced at $199 each – applicable taxes and fees will be added on after. This is just one of several ways gamers will be able to experience the event.
A number of pre-BlizzCon Benefit Dinner tickets will be put on sale on Wednesday, May 14th as well. Starting at 7PM PT, ticket sales will cost a cool $750 USD – and BlizzCon admission will be included, of course. This benefit dinner's proceeds will go toward benefitting Children's Hospital of Orange County.
An odd BlizzCon Virtual Ticket will be offered this year as well. This ticket will cost cash and will include comprehensive live coverage of the event via multichannel Internet streams. Pricing and availability will be announced for virtual tickets at a later date.
Each year a "Goody Bag" is also included with the ticket price for BlizzCon – details on this bag will be shared at a later date as well. Stay tuned!