Blizzard reveals StarCraft: Remastered with 4K, original StarCraft made free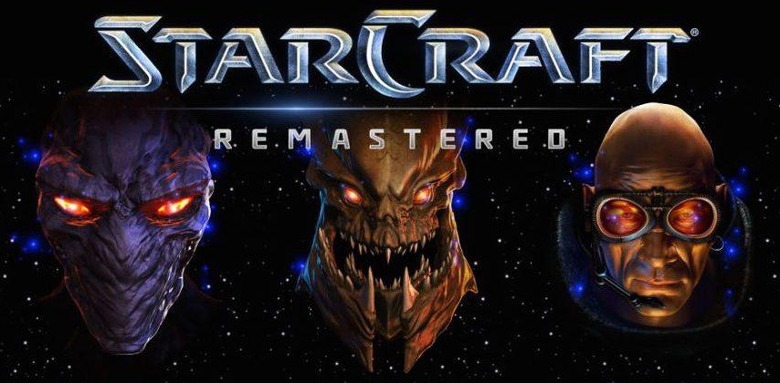 StarCraft, the iconic sci-fi real-time strategy game, is finally getting a modern-day makeover. Developer Blizzard has announced that StarCraft: Remastered will be released this summer, complete with support for 4K resolution. The HD remake was revealed at the I <3 StarCraft event, hosted in Seoul, South Korea (where the original game has dedicated following to this day).StarCraft: Remastered will include both the original game and the Brood War expansion, with both the campaign and multiplayer modes getting updated visuals. Blizzard president Mike Morhaime also detailed that the original soundtrack and dialogue are being "re-recorded and rejuvenated."
Due for release sometime this summer on PC and Mac, StarCraft: Remastered will also be enhanced by supporting the Blizzard desktop client (previously known as Battle.net), offering the same skill-based matchmaking system that's used in other Blizzard games like Overwatch and Hearthstone.
One thing that isn't changing, however, is the balance and gameplay that longtime players have come to expect from StarCraft. While Remastered will allow a much more detailed view when zooming in or out on the battlefield, Morhaime promised the feel of the game would remain the same.
"StarCraft is a pure distillation of Blizzard's DNA—its story, its balance, and all the little details reflect our long-running commitment to epic entertainment, and it's been a staple in competitive gaming and esports for almost 20 years. With StarCraft: Remastered, we're modernizing the original game's visuals, audio, and online support to ensure that players can enjoy StarCraft for another 20 years and beyond."
One other exciting bit of news is that Blizzard is making the original StarCraft, first released in 1998, completely free. On March 30th, the original StarCraft: Brood War client will be updated to version 1.18a, putting the price change into effect, improving compatibility with newer versions of Windows, and even allowing players to face-off against those who will be running the remastered version upon its release.
SOURCE Blizzard