Blizzard reportedly working on Warcraft mobile game inspired by Pokemon Go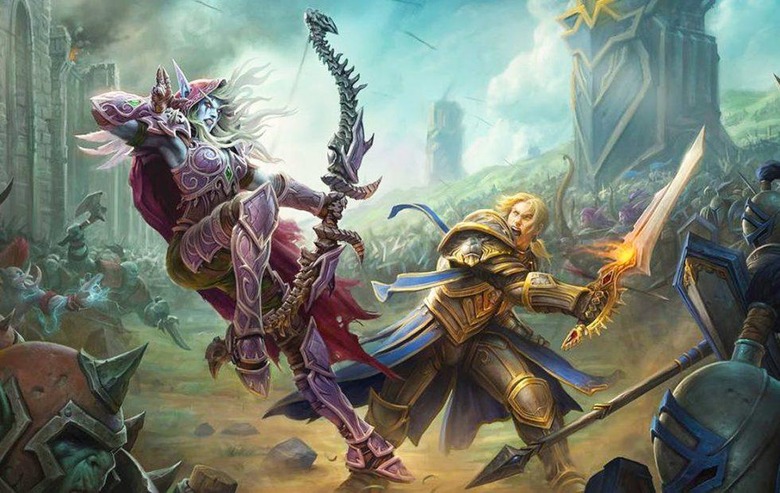 At their Blizzcon event early this month, game developer Blizzard announced Diablo Immortal, a new entry in the long-running series but the first to be released on smartphones. What followed was a huge backlash from fans, mostly on the basis that the game wasn't a true Diablo 4 for PC that they had been expecting. But rather than backing down on plans for additional mobile titles, it appears Blizzard is moving forward with another project based on the Warcraft franchise.
This was revealed in a new report from Kotaku, which goes on to explain that a Warcraft mobile is already in development, and that it draws a lot of inspiration from non other than Pokemon Go. A newer team within the developer referred to as the "incubation department" is said to be handling the project, along with working on Diablo Immortal.
As for the Pokemon Go factor, it seems a large number of Blizzard employees are huge fans of the game, playing it daily around the company's large campus. This includes lead designer Cory Stockton, who has previously worked on World of Warcraft. Unfortunately there's no real details on the game itself; it's mentioned that Blizzard recognizes it will need to be much deeper than Pokemon Go, with single-player elements, but it's not clear if it will be along the lines of WoW or lean more towards the RTS elements of traditional Warcraft.
"There are lots of people actually excited about mobile games," a source told Kotaku. "The reaction inside the company to Immortal is very different than the reaction outside the company... people want to work on smaller projects. Smaller projects in mobile tend to make sense."
In addition to Warcraft, which already has its own spinoff in Hearthstone, potentially being a great fit for mobile, it's likely Blizzard also sees the market as full of opportunity. Not only does it give the chance for employees to work on smaller, different projects, but the titles they release could lead to huge new streams of revenue, which in turn can be put into the bigger projects like Diablo 4 or the next WoW expansion.