Blizzard has more mobile games in the works beyond Diablo Immortal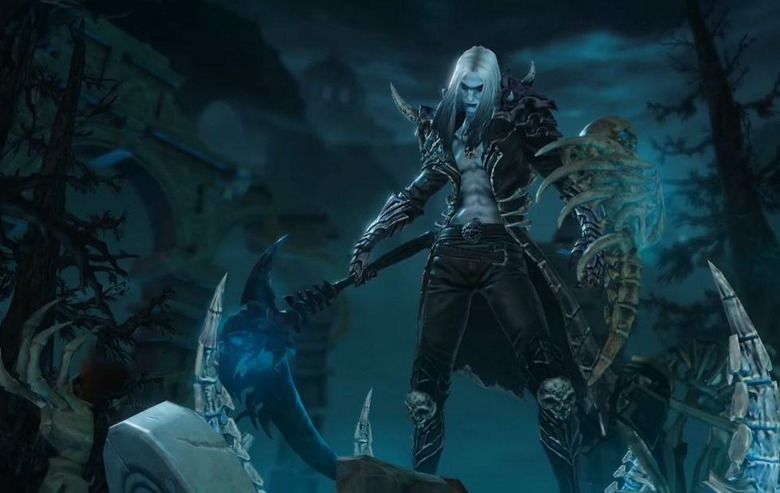 It's probably understating it quite a bit to merely say that the reaction to Diablo Immortal has been negative. Blizzard has received a ton of push back from fans over the idea of a Diablo mobile game, but if you count yourself among the people who are disappointed, you might want to buckle in. As it turns out, Blizzard's mobile strategy may end up being a lot more intense than just a single mobile game for one of its franchises.
Apparently, Blizzard is working on multiple mobile games at the moment, with many – if not all – of its franchises slated to get the mobile treatment at some point in the future. It's possible those plans will change down the road, of course, but for now, Blizzard has decided that it wants to hit the mobile space hard.
The video you see below (which was first shared in a post on Reddit) was taken during a developer Q&A session at BlizzCon 2018. In it, Blizzard CEO Allen Adham explains the company's mobile strategy and suggests that mobile is going to be a big part of its business moving forward.
"In terms of Blizzard's approach to mobile gaming, many of us over the last few years have shifted from playing primarily desktop to playing many hours on mobile," Adham said. "We have many of our best developers now working on new mobile titles across all of our IPs. Some of them are with external partners like Diablo Immortal; many of them are being developed internally-only, and we'll have information to share on those in the future."
Adham went onto say that Blizzard has "more new products in development today" than it's ever had in its history, so hopefully that means that there's plenty of room for traditional PC games on the company's development schedule.
READ MORE: It's okay to be disappointed with Diablo ImmortalWhether or not Blizzard has started rethinking these mobile projects in the time since BlizzCon is something that remains to be seen. The reaction to Diablo Immortal from Blizzard's fans has been resoundingly negative, and Blizzard has been playing defense in the time since the reveal. If fans aren't fond of the idea of a Diablo mobile title, it's hard to imagine they would be for ones based on Starcraft or Warcraft.
We'll just have to wait and see what happens, but it's safe to say that Blizzard's mobile strategy is a bold one. For now, head down to the comments section and give us your take – are you willing to give mobile games based on some of Blizzard's other franchises a try or are you not interested in any of them?