Blizzard Black Friday 2016 sale includes Warcraft, Overwatch deals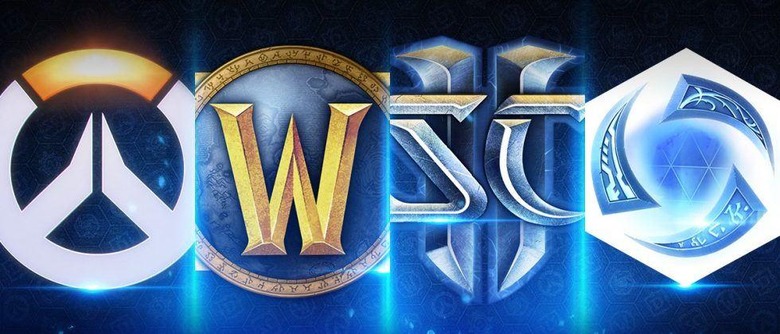 Blizzard has kicked off its Black Friday sale a little early, and most of the company's properties are getting discounts in one way or another. Overwatch, World of Warcraft, StarCraft 2, and Heroes of the Storm all feature in this sale. Unfortunately, that means those of you who are looking for deals on Diablo III and Hearthstone aren't going to find any here.
For Overwatch, Blizzard has discounted the Origins Edition from $59.99 to $34.99, which prices it five dollars below the standard edition of the game. With the Origins Edition, you'll get the game and special skins for five different characters that can't be obtained any other way. You'll also get a number of digital goodies for use in Blizzard's other games, from Overwatch-themed player icons in StarCraft II to Tracer in Heroes of the Storm.
The World of Warcraft Battle Chest is getting a 75% discount in this sale, bringing it down to a paltry $5. The Battle Chest will give you all of the content through the Warlords of Draenor expansion, meaning you'll have to purchase Legion – WoW's latest expansion – separately. Unsurprisingly, Legion is still full price.
All three StarCraft II campaigns are getting fairly significant discounts as well. Wings of Liberty and Heart of the Swarm are both 50% off to come in at $9.99. The game's latest campaign, Legacy of the Void, is $19.99, meaning you can grab all three parts of StarCraft II for $40.
Finally, we come to Heroes of the Storm, which has two different hero bundles on sale. The first is the Legends of the Nexus bundle, which features Kerrigan, Tassadar, and Leoric, along with legendary skins for each and a pair of mounts for $39.99. The second is the Altered War Bundle, which drops the mounts in exchange for two extra heroes. This bundle includes Sonya, Arthas, Illidan, Sylvanas, Tyrande, and one additional skin for each hero for $9.99.
All in all, it's not a bad round up of deals, though it would have been nice to see some discounts on Diablo III and Hearthstone content. Blizzard sales are usually pretty rare, so there's no telling when the next one will be. These deals will all be available through November 28, though Blizzard didn't get a specific end time for the sale.
SOURCE: Blizzard