If you're picking up a new MacBook Pro today you might want something to plug into one of its Thunderbolt 3 ports, and so Blackmagic has just the external GPU for you. The new Blackmagic eGPU was designed in collaboration with Apple to make perfect use of those high-bandwidth ports, packing a Radeon Pro 580 graphics card and a full suite of ports to be your Mac's desk-side buddy.
The heart of it is a Radon Pro 580 graphics processor, with 8 GB of GDDR5 RAM, 256-bit memory bandwidth, and a total of 5.5 teraflops of processing power courtesy of 36 discreet compute units. That, Blackmagic says, means the eGPU could fill 38.4 billion textured pixels per second. It also natively supports Apple's Metal graphics architecture.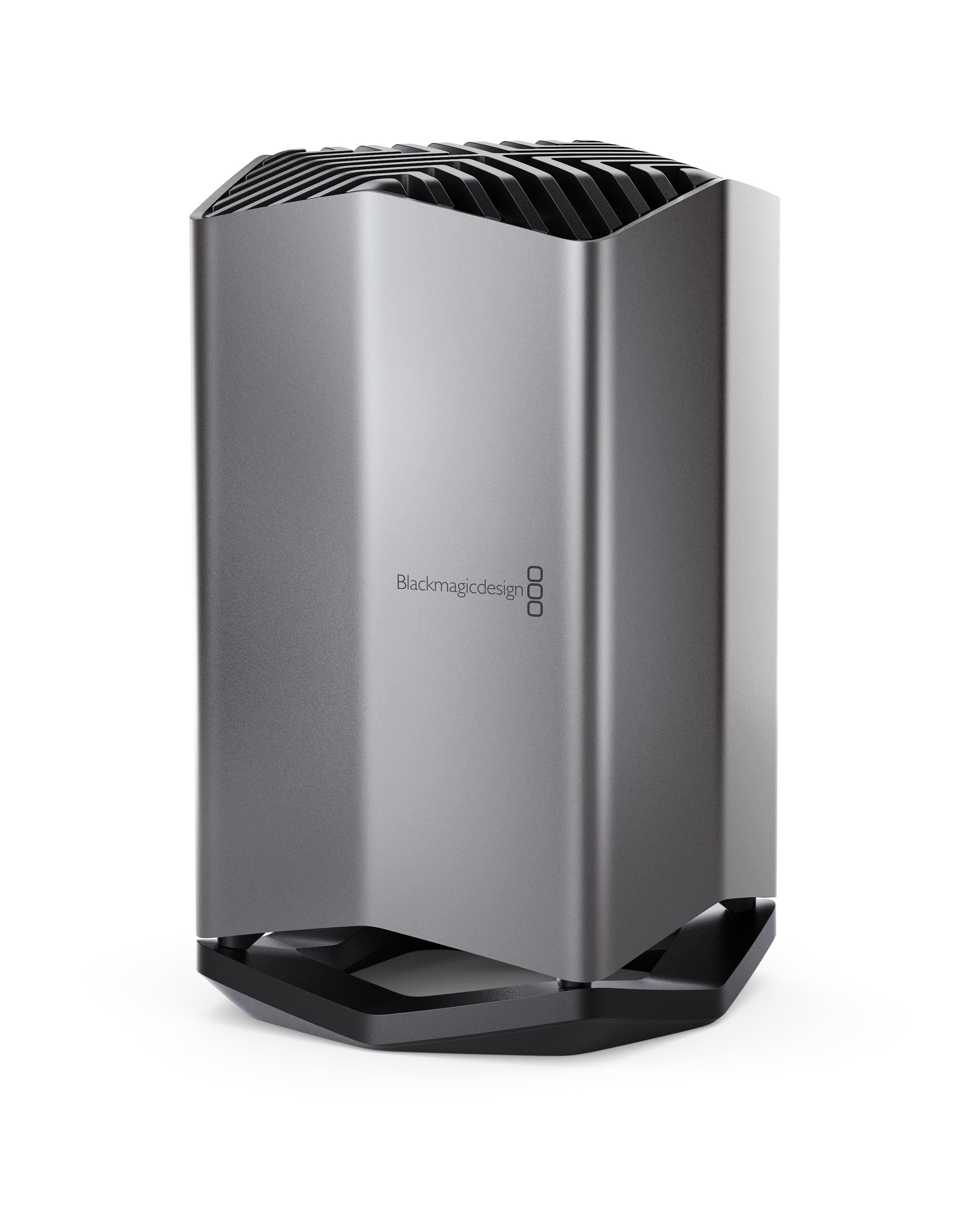 While today's MacBook Pro refresh certainly doesn't stint on the GPU, there's always a limitation imposed by the demand for notebooks to be portable. In contrast, the Blackmagic eGPU isn't intended to be moved around. Instead, it hooks up with a single cable and delivers better 3D and virtual reality performance, boosts photo editing and video processing, and more.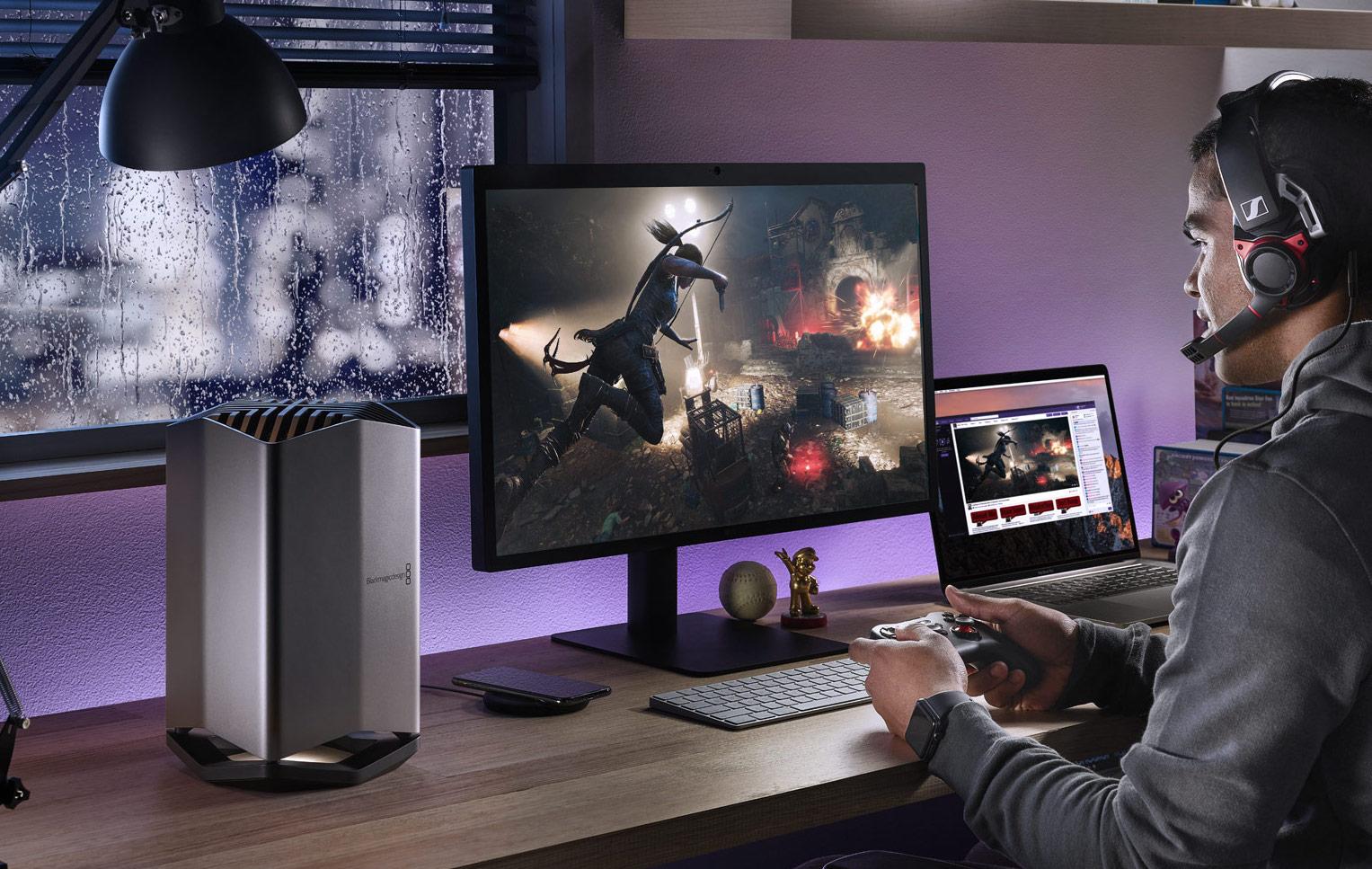 Indeed, Blackmagic Design is offering DaVinci Resolve 15 as a free download, for color correction, visual effects, and more, that work with the eGPU. Of course, other apps will be able to tap into it too.
Since Thunderbolt 3 delivers more than just external graphics support, Blackmagic has also made the eGPU a docking station. There are two Thunderbolt 3 ports, a four port USB 3.1 hub, and an HDMI port supporting 4K output. It can provide up to 85W to the connected laptop over Thunderbolt 3, too.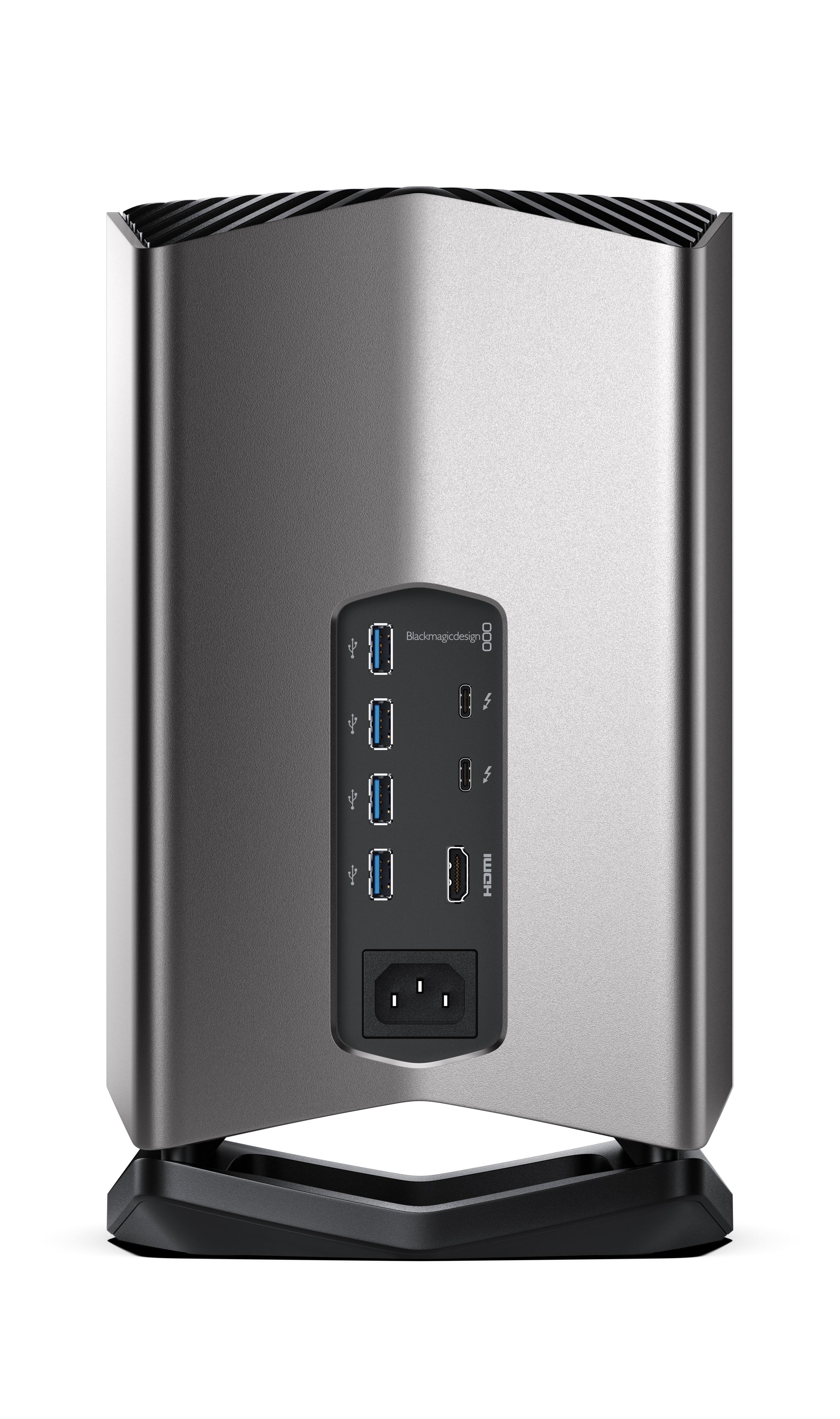 It's also the first external GPU to support Thunderbolt 3 displays, not that there's a huge amount of choice on that front still. Blackmagic says that the casing for the eGPU is made from a single piece of aluminum, with a special cooling system that promises to be quieter. Indeed, the promise is sound output as low as 18 dB.
The Blackmagic eGPU is on sale now, priced at $699. It's going to be an Apple exclusive.