BlackBerry: We're Not Abandoning BlackBerry 10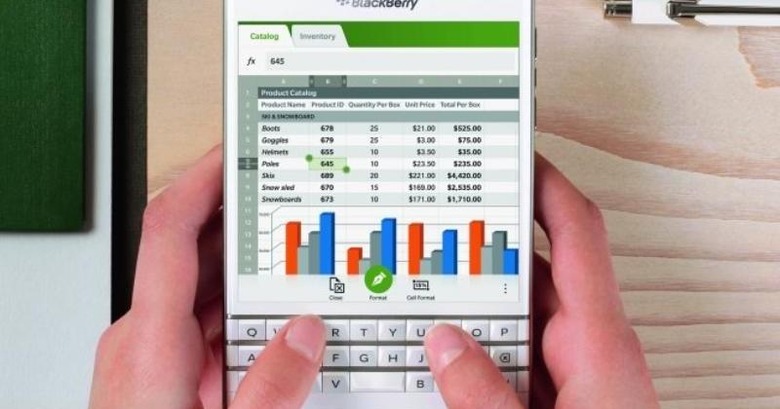 Some side remarks made over at CES 2016 last week have blown up into huge news. For example, Lenovo's "retiring" of the Motorola brand. And then we have BlackBerry CEO John Chen's comments on future BlackBerry devices, with the notable absence of any mention of the company's homegrown BlackBerry 10 OS. Naturally, that has led to speculation on the company's possible full time switch to Android, much to the chagrin of some long time BB10 fans. Now Chen is setting the record straight that they are not ditching BB10 OS. At least not yet and not this year.
One might wonder what BlackBerry 10 has to offer these days, especially after being criticized for its lack of native apps. BlackBerry as well as its fans would point out the platforms security and privacy features that have made it the enterprise darling. It's also noted to be quite fast, based on the same QNX operating system, also owned by BlackBerry, that is used any numerous in-vehicle infotainment systems. In comparison, Android isn't exactly known for the maturity of its security features nor is it blazingly fast.
That said, BB10 isn't exactly the most excellent mobile platform around, especially when it comes to the number of apps available. That was what prompted BlackBerry to introduce an Android compatibility layer to allow Android apps to somewhat run on the OS. That might have not been enough, hence BlackBerry Priv and one more Android smartphone this year.
Those plans, not yet set in stone, has raised concerns that BlackBerry would be abandoning its own OS n favor of Google's. Not quite, says Chen. The company remains committed to the platform. In fact, this year, it plans to rollout version 10.3.3 and 10.3.4, both of which will focus around security and the OS' eligibility for government use.
Curiously, Chen has not made any statement regarding huge feature updates for the OS nor what it has planned beyond 2016. If anything, its plans sound more like guaranteed maintenance updates than anything exciting BlackBerry 10 fans can look forward to in the months or years ahead. The distant future still remains a big cloudy, but at least BB10 won't immediately be getting thrown out. At least not this year.
SOURCE: BlackBerry