BlackBerry Venice caught in wild: A QWERTY-lover's Android dream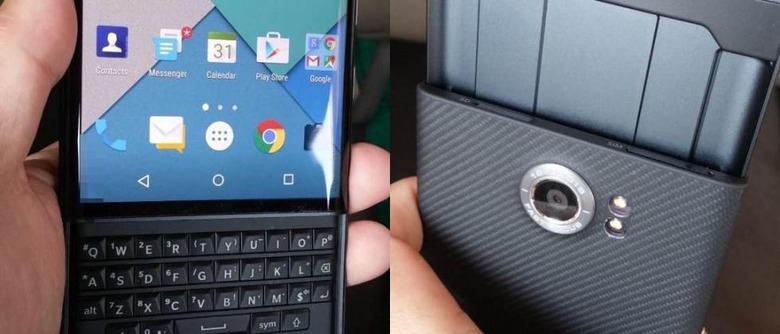 BlackBerry's Venice slider smartphone has been caught in the wild, with the handset proudly flaunting its Android software. The images, shared on Vietnamese site Tinhte, show the traditional – and much-loved – physical keyboard, as well as what's said to be a 5.4-inch touchscreen display that can slide down to cover it for a more pocket-friendly phone.
Renders of the QWERTY-slider leaked last month, along with speculation that the smartphone would feature curved displays on the sides in the vein of Samsung's Galaxy S6 edge+.
However these new, live images would seem to contradict that suggestion. While the cover glass does curve around, the display itself looks to be flat.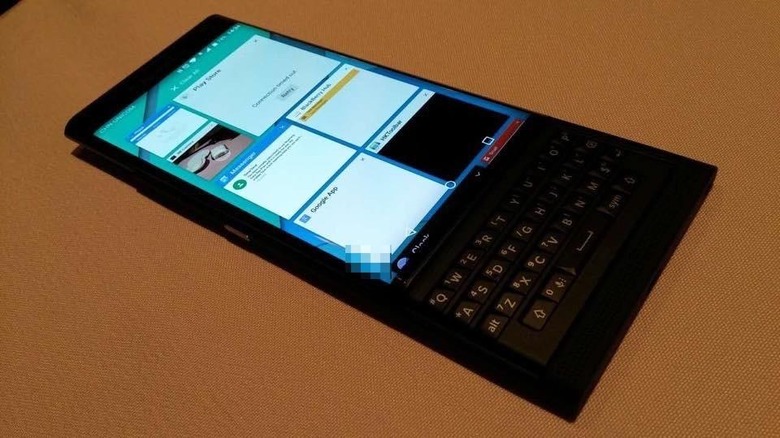 Other specifications include an 18-megapixel camera with optical image stabilization and a dual-LED flash, with the front said to bear a 5-megapixel camera for selfies.
Qualcomm's Snapdragon 808 chipset – as inside the LG G4 is believed to be powering Android 5.x Lollipop, along with 3GB of memory. Internal storage is unclear, but there's a microSD slot alongside the SIM slot on the top edge of the phone.
The display itself is tipped to be QHD resolution. While at 5.4-inches it's not the biggest screen in the Android world, users of Google's OS who prefer physical keyboards have been sorely neglected, and it's possible that the combination of BlackBerry's well-esteemed hardware layout and the flexibility of Android could make the Venice a surprise winner.
If all goes to (rumored) plan, the BlackBerry Venice will hit carriers in November.
VIA HotHardware
SOURCE Tinhte