BlackBerry Storm in short supply Friday after security flaw spotted?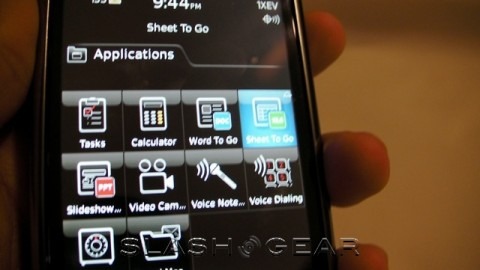 So you've read part one of our BlackBerry Storm 9530 review and you quite fancy wandering down to your nearest Verizon Wireless store come Friday 21st and picking up RIM's new touchscreen handset yourself.  Not so fast; contrary to initial reports that supplies should not be a problem, the word now is that after a last-minute handset reflash numbers won't be quite as plentiful.
The issue is apparently one concerning security, with a flaw identified at the eleventh hour that required the handsets be reflashed with a tweaked software version.  That will delay deliveries, and while all Verizon stores should have at least some stock it won't be as many as initially predicted.  Exact figures haven't been revealed, but one corporate store expecting 100 Storm 9530 handsets will now be receiving 20 on Thursday, 40 for Friday, 40 for Saturday, and so on.
Non-Verizon stores will have to wait for their stock, with the carrier's own outlets taking priority in the new, staggered roll-out.  There's talk that Best Buy's launch will actually be pushed back rather than advertize the Storm but not have any to actually sell.