BlackBerry Storm ClickThrough uses Synaptics ClearPad tech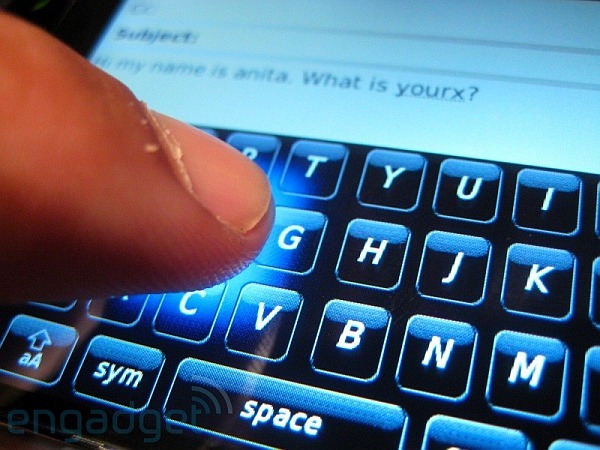 While the dual CDMA and HSDPA of the Verizon Wireless BlackBerry Storm has caused a few double-takes, it's the unique ClickThrough touchscreen display that has prompted the most column-inches about the smartphone today.  ClickThrough takes advantage of the latest capacitive touchscreen technology and a layer of tactile sensors just beneath it; the top layer is used to gesture, scroll and highlight, while pressing down and through to the sensors gives true "click" feeling similar to that of the BlackBerry trackball.  The system uses Synaptics' ClearPad, a custom multitouch-capable module first seen on the Onyx concept. 
Unlike any other capacitive-based touchscreen handset currently on the market, the Storm has multi-finger simultaneous input capacity meaning that it can be used for two-finger typing. It also supports copy & paste, unlike Apple's iPhone.
ClearPad technology has already been used in the LG Prada cellphone, will be used in T-Mobile's upcoming G1 Android-powered smartphone.  It's also responsible for the interface in the Samsung Tocco and Sharp SH906i touchscreen phones.