BlackBerry Q10 hitting Verizon and T-Mobile next month

With all of the BlackBerry news coming your way today, it's easy to forget about the BlackBerry Q10 and that it's coming to Verizon and T-Mobile in the US later next month. Both carriers made the announcement today that the new QWERTY-equipped Q10 running BlackBerry 10 will arrive at Verizon and T-Mobile in June, although exact dates weren't disclosed.
As for the Verizon version, customers will have their pick at either the black or white model, with the white version being a Verizon exclusive. The carrier hasn't announced any pricing details yet for the new device, but it's likely that the phone will sell for $250 after signing a two-year contract with Big Red.
As for T-Mobile, they also mentioned a generic June release window, and since the company recently got off the contract bandwagon, you'll be paying full price for the BlackBerry Q10 on T-Mobile, with a $99 down payment with 24 monthly payments of $20 a piece. This means you'll be paying $580 for the phone, but like with other pre-paid plans, there's no contract to hold you down over two years.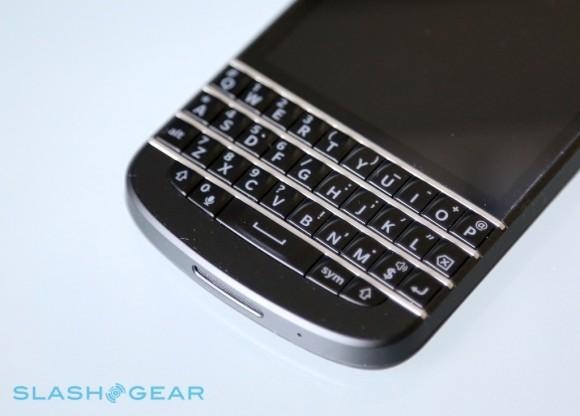 As for pre-orders, Verizon said that customers will be able to reserve their own Q10 unit sometime "in the coming weeks." T-Mobile has yet to announce any pre-order plans, but we're guessing they'll let customers get in on the fun early by purchasing a unit ahead of time.
It was rumored back in February that the Q10 wouldn't launch until this month at the earliest, with June also being a possible release window, and it seems that the rumors were true. We haven't heard anything from AT&T yet, but they've already confirmed that they'll be offering the new device, so we're guessing that Ma Bell will release the Q10 around the same time as the other carriers.