BlackBerry Q10 appears in USA with T-Mobile, business first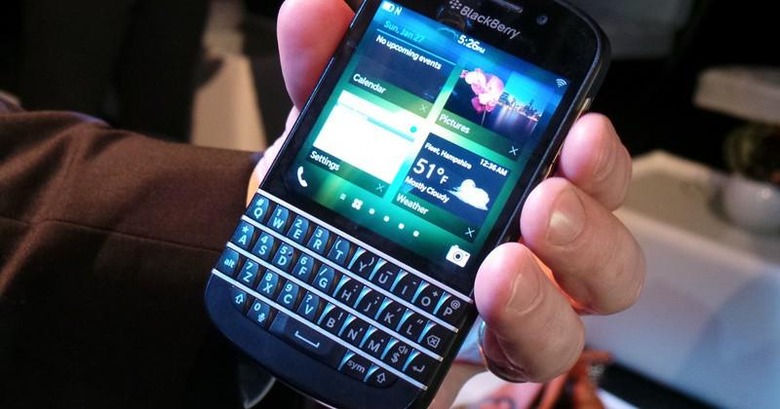 This week the BlackBerry Q10 has been ushered in to the United States smartphone market with announcements from carriers across the board, starting with T-Mobile. As T-Mobile noted earlier today, they'll be bringing pre-orders to the web starting on the 29th of April with business customers first up for in-hand action. This follows the strategy delivered with T-Mobile's push for the BlackBerry Z10 earlier this year.
With the BlackBerry Q10, the company delivers its QWERTY smartphone experience for their full-fledged BlackBerry 10 mobile operating system launch. This device works with a display that's a little over half the size of their Z10 model and offers a full physical keyboard in portrait mode.
The release of the BlackBerry Q10 will tend to traditional-style BlackBerry users as the original BlackBerry craze centered around physical keyboards and internet connectivity primarily. Though we've not yet seen a BlackBerry 10 device coming with a trackball between the display and the keyboard, we wouldn't put it out of BlackBerry's range of possibilities.
Have a peek at our timeline of BlackBerry Q10 bits and pieces below and get ready for the final launch of the Q10 for more than just business users. If what we've seen with the Z10 remains true of the Q10, this launch will be decent, if not simply satisfying for traditional BlackBerry fans.