BlackBerry Priv US pre-order page pulled, details revealed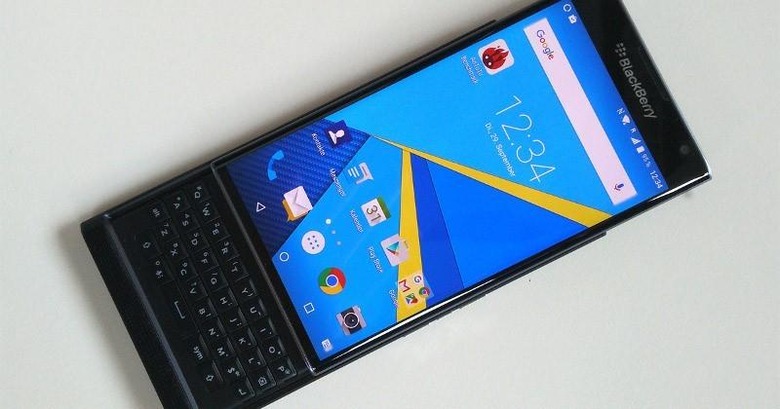 The Internet is like an elephant. It really doesn't forget. And there are a lot of people willing to help the world remember any kind of mistake, for better or for worse. So when BlackBerry "accidentally" publishes the pre-order page for the much talked about BlackBerry Priv but later pulls it down, the details it has revealed can no longer be unseen. Which is probably good for us, because we're looking at BlackBerry's first Android smartphone that is slated to ship November 16 for a price of $749.
Let's talk price later. For now let's look at the specs that have been spilled by BlackBerry's blooper. Gather all the hardware into one, the BlackBerry Priv is poised to be quite a 2015 flagship when viewed from some angles:
• Operating System: Android 5.1.1• CPU: hexa-core Qualcomm Snapdragon 808• RAM: 3 GB• Storage: 32 GB, expandable• Display: 5.4-inch QHD• Main Camera: 18 megapixels with OIS• Secondary Camera: 2 megapixels• Battery: 3,410 mAh with Quick Charge 2.0
Much of these we've already seen before, so it's reassuring to see confirmation for the QHD display and the large 3,410 mAh battery. The Snapdragon 808 might be debatable, but LG will tell you it does the job well without the fuss. We are also seeing confirmation for the main camera, which is the 18 megapixel shooter originally spotted and tested, and not the 20 megapixel Sony IMX230 sensor that some might have wished for. Does that mean it also has the same low-light shortcomings early hands-on attested to? We'll have to wait to find out.
The pre-order page also revealed one, last important piece of the puzzle: the price. BlackBerry hasn't really been known to make easily affordable devices, especially since its core market are most often the guys and gals in suits. That it had budget devices recently is more the exception rather than the rule. So a BlackBerry Priv that has a $749 price tag probably isn't out of the ordinary, but still perhaps shocking to those used to prices from Samsung, LG, or even Apple.
As mentioned, the BlackBerry Priv is scheduled to start shipping November 16, a good week later than the date noted by UK retailers.
VIA: Droid-Life