BlackBerry Priv might get a 21MP Sony IMX230 sensor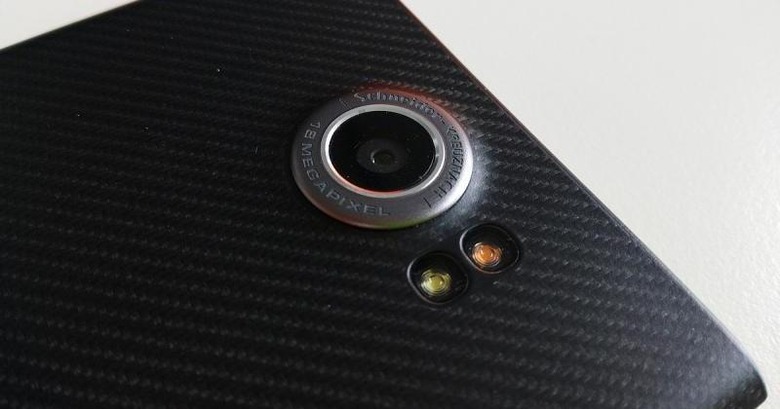 BlackBerry fans, now you have one less reason to fret over the upcoming Priv. Despite what earlier leaked photos and hands-on testimonies, the BlackBerry Priv might not come with the 18 megapixel rear camera that is clearly marked on the smartphone's rear. Instead, BlackBerry's first fully Android smartphone is now rumored to utilize Sony's IMX230 sensor, which would give it a larger 21 megapixel count. More than that, it could possibly fix the camera's poor low light performance shared by early testers of the much awaited smartphone.
Hands on experiences can be quite subjective, but two independent tests of the BlackBerry Priv seemed to agree on one thing about the camera. It didn't perform well under low light conditions. Specifically, the focusing system failed to compensate for the lack of illumination. This could give the yet unreleased Priv a handicap, at a time when flagship smartphones are boasting about low light prowess.
The caveat there is that it was a preliminary brush with pre-production models of the Priv. Those models sported a large ring around the main camera lens that clearly stated it had 18 megapixels. As with many pre-production models, that might not be the final configuration. And based on this latest information, it might not be indeed. The retail model is now rumored to sport a higher 21 megapixel camera sensor, courtesy of Sony.
That sensor is specifically named as the Sony IMX230. Announced in late 2014, the sensor promised to bring the quality found in mirrorless cameras to smartphones. It's real world test, however, came with the Moto X Style which was announced last July. Digital photography benchmarking site DxOMark praised the smartphone's camera and put it at the top three. Since then, however, it has been unseated by the Xperia Z5 and the Nexus 6P, though the Moto X Style still sits at the fifth spot overall.
Of course, it could be just wishful thinking, considering how the BlackBerry Priv disappointed in that aspect. If true, however, it could give the smartphone yet another edge to make it one of the most interesting devices in the market, putting BlackBerry back in the spotlight.
VIA: phoneArena