BlackBerry PlayBook updates "every few weeks" as RIM refines tablet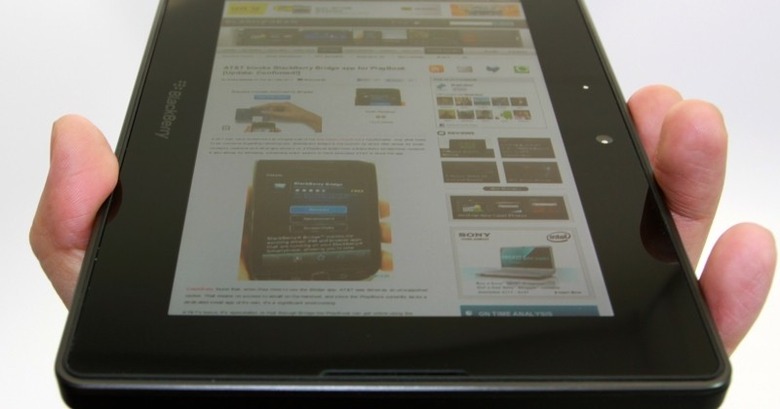 RIM made life difficult for early reviewers of the BlackBerry PlayBook with almost daily updates of the QNX OS the tablet is based on, improving and tweaking in the run up to launch. The company isn't threatening quite the same pace now that the PlayBook is on the market, but it is committing to very frequent updates: every few weeks, in fact.
The schedule was confirmed at BlackBerry World 2011 today, where RIM has been detailing its software and hardware approach for 2011. As well as the software news, RIM also officially announced the BlackBerry Bold 9900/9930 and the BlackBerry 7 OS it runs on; however, the company also ran the risk of alienating existing BlackBerry phone users, with the news that they wouldn't be getting a BlackBerry 7 upgrade.
It's unclear for how long this rapid fire software fettling will go on for, but we're presuming RIM's intention is to get the PlayBook to a state where users aren't turned off by a half-finished software experience. The Video Chat and Facebook apps arriving this month will go a long way to helping that