Blackberry Bold 9900 and 9930 hands-on [Video]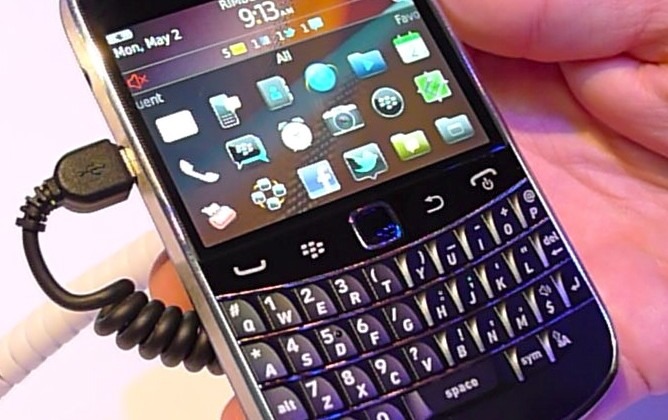 RIM may have only brought one new smartphone along to BlackBerry World 2011 this week, but the new Bold 9900/9930 promises to slot neatly into the flagship position in the company's range. Offering the much-requested double hit of touchscreen and physical keyboard, in a candybar form-factor, the BlackBerry Bold 9900/9930 also marks the debut of BlackBerry 7 OS. Check out our hands-on report after the cut.
RIM is keen to point out that the Bold 9900/9930 is the thinnest smartphone its produced to-date, at 10.5mm thick, and it's certainly slim in the hand. The familiar Bold profile of a brushed metal bezel and tapered, textured back panel is evident, and the whole thing balances neatly between feeling solid and simultaneously lightweight. These aren't production units, obviously, but the build quality is decent.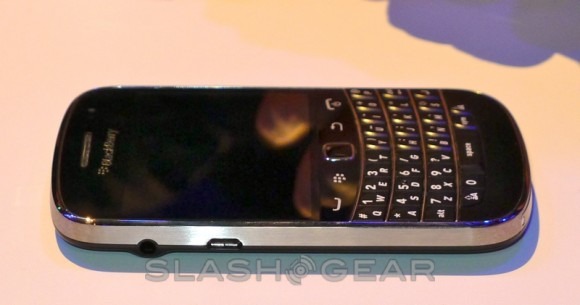 The combination of touch and QWERTY is something we've seen before in the Torch, but their close proximity on the Bold 9900/9930 makes it more straightforward to reach up and tap the display with a thumb. The 2.8-inch capacitive touchscreen may be on the small side – the Torch 9800 has a 3.2-inch, 480 x 360 panel – but at 640 x 480 it packs far more pixels and looks considerably smoother and slicker. Still, it can be a little difficult to navigate because of its size, especially if you have big fingers.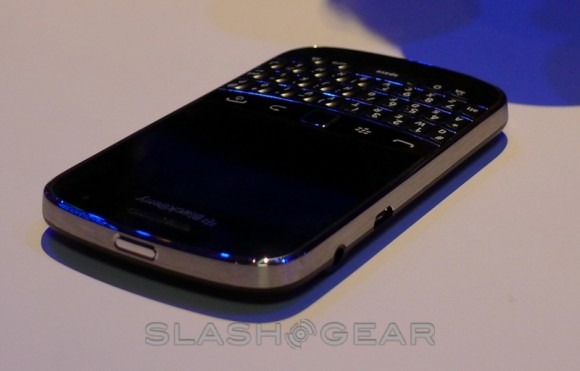 BlackBerry 7 OS' main selling point is browser performance, with a new JavaScript compiler, HTML5 Video support and other changes. As you can see in our demo video, it's a big step up from what you find on BlackBerry 6 devices, though we'll need to spend more time with the OS to figure out whether it'll allow RIM to catch up with iOS and Android. It certainly feels smoother and more responsive than previous versions, though the Bold 9900/9930's 1.2GHz processor and 768MB of memory don't hurt there either.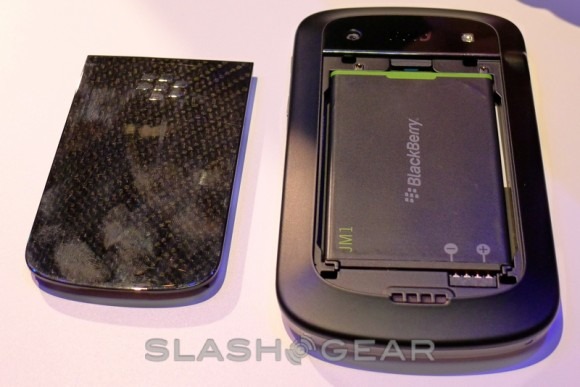 The flip side of those advances is that RIM has effectively axed legacy support for its previous smartphones. There'll be no BlackBerry 7 OS update to the Torch 9800 or other recent devices, a sign – RIM claims – of how closely integrated the new software is with the hardware in its 2011 range of handsets. That may infuriate current owners, but it should also please analysts and others who have been calling out for RIM to step up to the Android and iOS plate and compete more aggressively.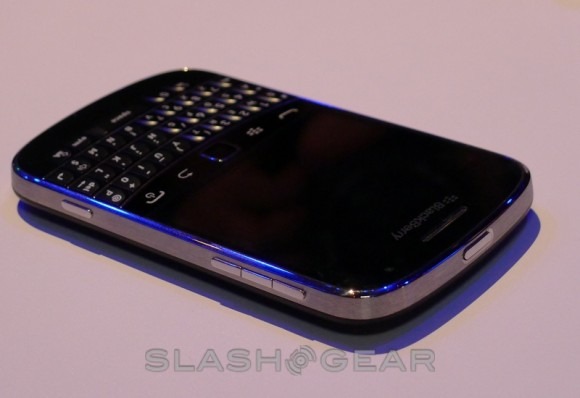 There's still time for RIM to polish the Bold 9900/9930 before its summer release, but while the smartphone itself may be a reasonably compelling piece of hardware, it's the gaps in the company's line-up that start to look concerning now. With no upgrades to OS 7 it means RIM needs to launch a whole new range of devices; it can't rely on reworking older phones. How quickly it can do that may make the difference between remaining relevant and losing market share.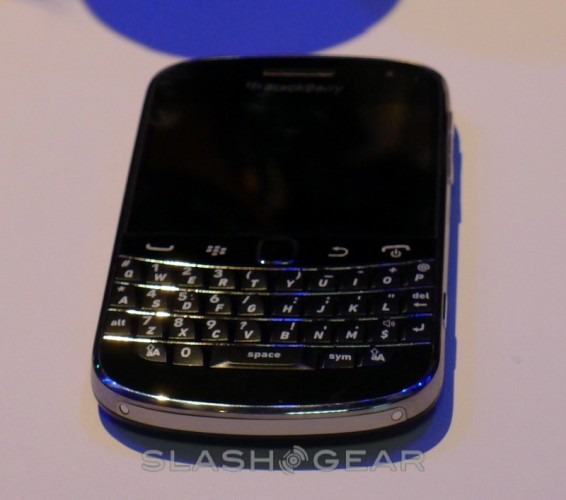 BlackBerry Bold 9900/9930 Hands-on:
[vms c4e46ccc488ef010af78]
(very sorry about the in-and-out focus everyone!)
BlackBerry 7 Hands-on:
[vms 923770b2c360eefa2674]
BlackBerry 7 Facebook and Mail app demo:
[vms 55c253d0e60dbfa71672]