BlackBerry Outage Hits Americas As RIM Admits Bafflement [Updated]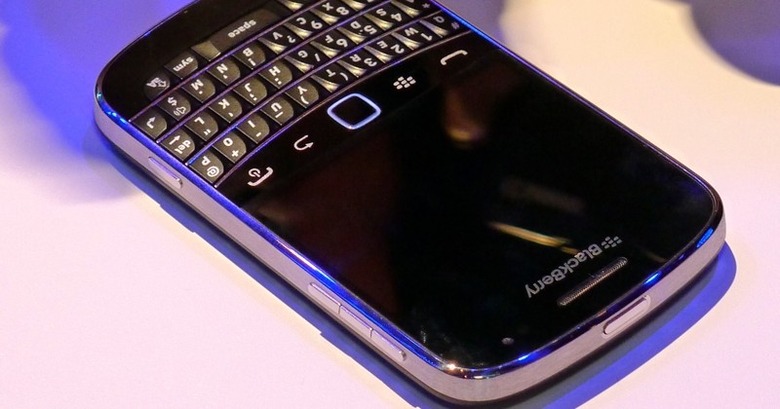 RIM it is still uncertain what is causing the BlackBerry server fault that has left many users without BBM, email or web access for a third day running, the company's software and services chief has admitted today. Rory O'Neill, VP of the affected systems at the Canadian company, told paidContent that – while RIM's official statement yesterday suggested engineers had a grip on the situation – in fact they're still trying to figure out exactly what is happening. Meanwhile, similar BlackBerry outages have now been reported in the US and Canada.
According to paidContent's Ingrid Lunden, RIM isn't ruling out potential hacking as a cause of the outage. Right now, though, all O'Neill would say is that "the fundamental cause as far as we know is the issue with the core switch and a failing in the component architecture" and that "it has to do with how our networks speak to each other, and we are trying to fix that while preserving all messages."
The company blamed "a core switch failure within RIM's infrastructure" for the outage, and pointed out that "although the system is designed to failover to a back-up switch, the failover did not function as previously tested." That's left "a large backlog of data" which RIM said it was working to clear.
O'Neill highlighted that the problem is not being experienced in the same way by all BlackBerry users: some may still have internet, email or BBM access, while others lack access. Unfortunately, since all three services are routed through RIM's servers, a problem with those systems can result in these sort of mass outages.
Meanwhile, Reuters' Sinead Carew claims that RIM has been advising clients in the Americas that it is now dealing with the same problems there, a spread of the EMEA issues. There's still no public timeline for its restoration.
Update: RIM has confirmed the issue in the Americas:
"BlackBerry subscribers in the Americas may be experiencing intermittent service delays this morning. We are working to resolve the situation as quickly as possible and we apologize to our customers for any inconvenience. We will provide a further update as soon as more information is available."