BlackBerry OS 10 shown off in 10 minute video tour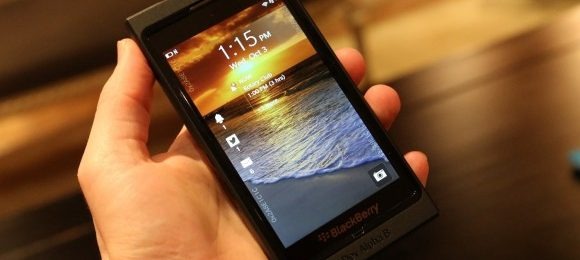 Research in Motion's upcoming BlackBerry 10 smartphone is a source of contention, with RIM CEO Thorsten Heins predicting a successful entrance amidst critics proclaiming that the BB phone will flounder. No matter which side of the debate you sit, you can check out the phone's sleek operating system thanks to a video posted over at Muy Computer, giving us a ten minute glimpse into the OS. The video is in Spanish, but don't let that stop you.
The folks over at Muy Computer spent ten minutes with RIM's Regional Senior Product Manager Claudio Roselli, who gave them a detailed tour through the BlackBerry 10's OS via a Dev Alpha B handset. In the video, you can see the adaptive lock screen that morphs around the user's finger as it is swiped, as well as a screen dedicated to "efficient multitasking" and a look at BlackBerry Hub. Viewers also get a nice tour of the app store.
In addition to getting this excellent video, the folks at Muy Computer also spoke with a couple different RIM associates at the BlackBerry Jam 2012 for Enterprises event. The event's purpose was to demonstrate the BB OS 10 and the ease at which developers can both create and port apps. According to one of RIM's managing directors, the mobile operating system works in conjunction with the hardware platform and cloud services to create an efficient, all-around effective device.
Jorge del Casar, a "BlackBerry Developer Evangelist," had this to say on the subject. "Developers have access to several affordable and free solutions for bringing their projects to the app store. An Android app can be ported from the cloud or created by installing a plugin in Eclipse that automatically generates the application for BlackBerry."
[via Muy Computer]