BlackBerry Media Box tipped: Apple TV meets Presenter with PlayBook power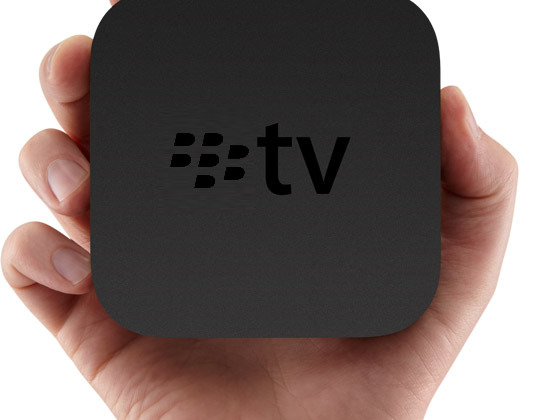 RIM is reportedly working on a BlackBerry Media Box, a compact set-top box (STB) that would run the same QNX OS as the PlayBook and the company's upcoming "superphone." According to a trusted source speaking to n4bb, the new STB would be based on similar hardware to the PlayBook and has been described as a crossover between the BlackBerry Presenter and the Apple TV.
The Presenter, if you've forgotten, is RIM's wireless display adapter which allows BlackBerry smartphone users to run PowerPoint presentations and slideshows from their handsets. If the talk of PlayBook-style hardware is accurate, though, this new BlackBerry Media Box would be considerably more powerful than the Presenter: the TI dual-core chipset used in the tablet is capable of Full HD output and smooth multitasking.
According to the source, the Media Box would be "less consumer focused" than the Apple TV, though there's still a chance of third-party services integration. With RIM not having its own comprehensive media download and rental store, unlike Apple's iTunes, however, that isn't much of a surprise.
Perhaps more useful would be a sort of thin-client system, a desktop equivalent of the PlayBook offering a full-sized display, keyboard and other peripherals to access secure email, calendar and other data on the BlackBerry handset itself. Still, that could just be our wishful thinking; we won't know until later this year, when the Media Box is tipped to be released.
[via GottaBeMobile]