BlackBerry Kopi proves its existence on eBay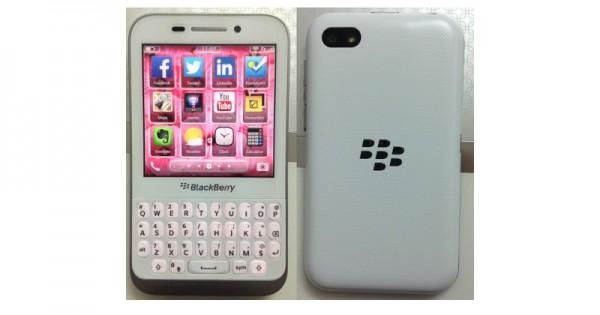 Thought BlackBerry was gone? Thought physical QWERTY keyboards have gone the way of the Dodo? Perhaps many thought so too, but BlackBerry clearly doesn't think so, and apparently neither does someone on eBay. A used BlackBerry Kopi, flaunting its glorious hardware keys, is up for bidding on eBay, which is, of course, suspicious considering the device has never been announced.
BlackBerry is a company in turmoil. That is something nobody can or will deny, perhaps except BlackBerry itself. But if anything, one has to admire the Canadian company's spirit in marching on, despite the likes of former giant Nokia practically folding in the face of a very competitive smartphone market. BlackBerry, however, still has a niche and it wants to hold on to that niche by going back to its roots, presumably starting with the device that is being called "Kopi".
Rumors and leaks of this BlackBerry smartphone started way back in September, with leaked photos of the device sporting QWERTY keys. BlackBerry is actually quite popular for that form factor, but the smartphone maker eventually started going the "all touchscreen" route recently. But as the controversy around the Typo iPhone keyboard case showed, there's still a market out there for BlackBerry's old-fashioned devices, and the company will be aiming to reach that market again.
This new direction was pretty much confirmed early this year by company CEO John Chen himself. Granted, not all BlackBerry smartphones will be rocking those keys, but the company head indicated that most will. That, and perhaps keeping Samsung out of its core enterprise market, could help keep the company afloat for a while. That said, this Kopi smartphone is rumored to run BlackBerry 10, an OS that was designed primarily with touch in mind, so it will be curious to see how the device will fare in this regard.
Of course, this sighting on eBay is no assurance that the BlackBerry Kopi is a real thing, or that this is the real Kopi. The bid for this device starts at $500, which is quite nuts considering it was rumored to cost less than the BlackBerry Q5 released last year. The owner does justify this by saying this device is quite rare and probably discontinued, which is probably all the more reason to just look at it from pictures.
SOURCE: eBay
VIA: CrackBerry