BlackBerry KEY2 Review: Growing keys, shrinking audience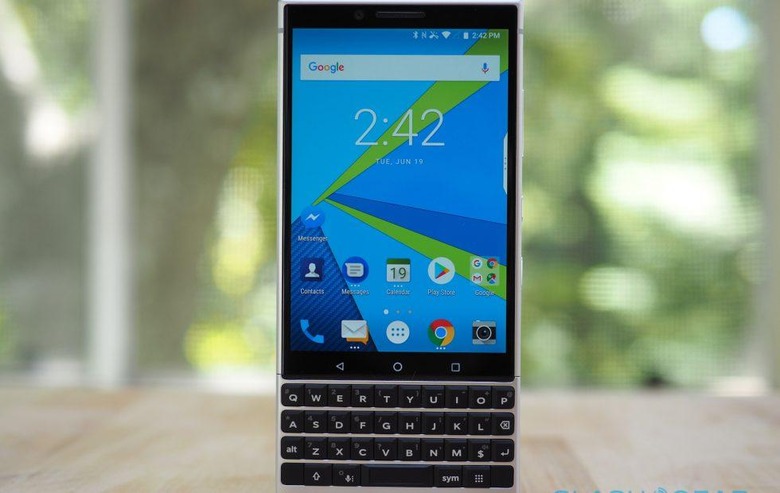 If we're giving out awards for smartphone dedication in the face of modernity, the BlackBerry KEY2 should probably get a spot on the podium. TCL's 2018 flagship continues to obstinately buck the trend for full-touch, refining its physical keyboard and still promising a compelling trifecta of QWERTY, security, and reliability. At $649.99, though, are the KEY2's grudging acknowledgements of dual-camera technology enough to make this particular BlackBerry sufficiently juicy?
Built BlackBerry Tough
"Hewn" is a good word to describe the KEY2. While the current smartphone fashion may be for delicate sandwiches of glass and slivers of metal, the new BlackBerry opts for a sturdy machined aluminum body, tactile rubber back panel, and toughened Gorilla Glass atop the touchscreen. It's a little taller than last year's KEYone, but narrower, thinner, and noticeably lighter, at 151.4 x 71.8 x 8.5 mm and 168 grams.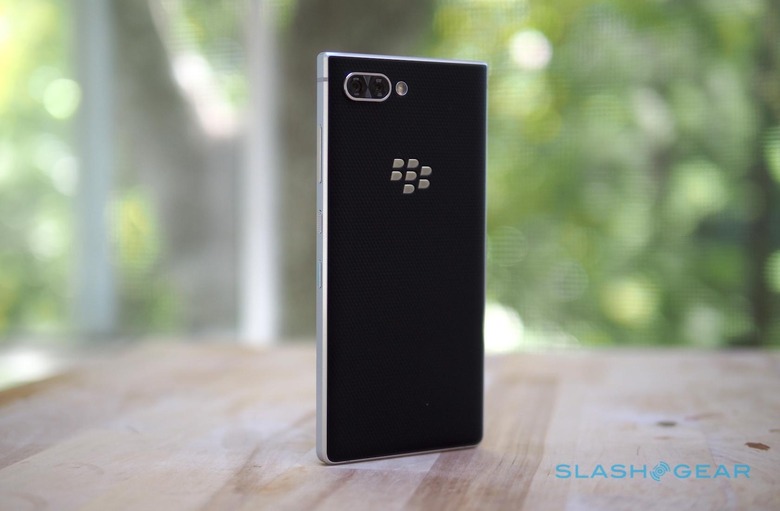 The extra height has been used to boost the size of the keyboard, the buttons of which are now 20-percent larger. It means the display is the same 4.5-inches and 1620 x 1080 resolution, though. That's not only small by modern phone standards, but has an atypical 3:2 aspect ratio that will leave widescreen videos heavily letterboxed. TCL's IPS LCD panel runs a little cool for my liking, too, even set to its most saturated setting.
Without in-store carrier support, you can drop an AT&T or T-Mobile SIM into the KEY2 and get 4G LTE. There's also WiFi a/b/g/n/ac, Bluetooth 5.0 LE, and a USB-C port. TCL throws in NFC and an FM radio, too. As well as volume and power buttons on the side, there's a Convenience Key which you can remap to up to three different apps or functions.
Hardware QWERTY, for better or worse
If you still demand a physical keyboard from your smartphone, it's fair to say your options are slim. Happily, despite being pretty much the only horse in town, TCL hasn't stinted on the KEY2's buttons. Gone are the glossy, slightly slippery keys of the KEYone, replaced by some pleasingly clicky, matte-finish versions.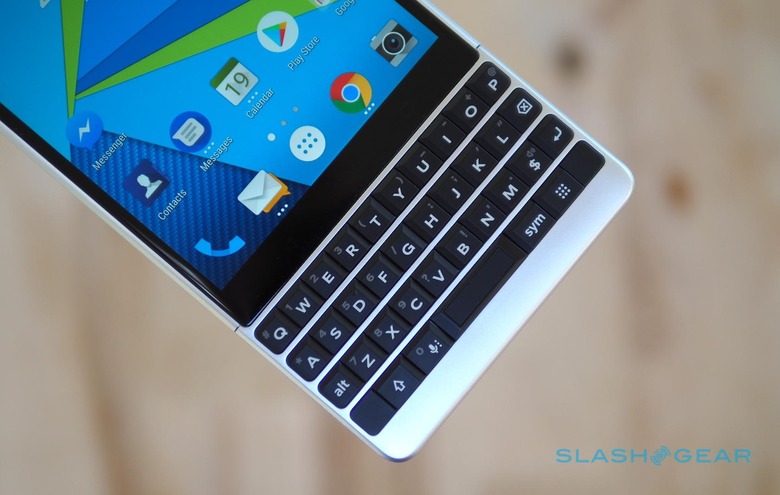 The KEY2 does more with them than just help you type, too. A new Speed Key turns every letter into a shortcut – two, in fact, since you can assign different triggers for short or long presses – to apps, contacts, or other functions. You could do that on the KEYone, but only trigger the shortcuts from the home screen. You'll probably start forgetting what you've assigned them to before you run out of keys to assign, I suspect.
The keyboard also operates as a trackpad. Sliding your finger across it can navigate a webpage, for instance; or, you can have a SwiftKey-style hybrid hard/soft keyboard, swiping your fingertip between the keys but not actually pressing them. The fingerprint sensor is integrated into the spacebar, though I found it could be temperamental in recognizing my thumb.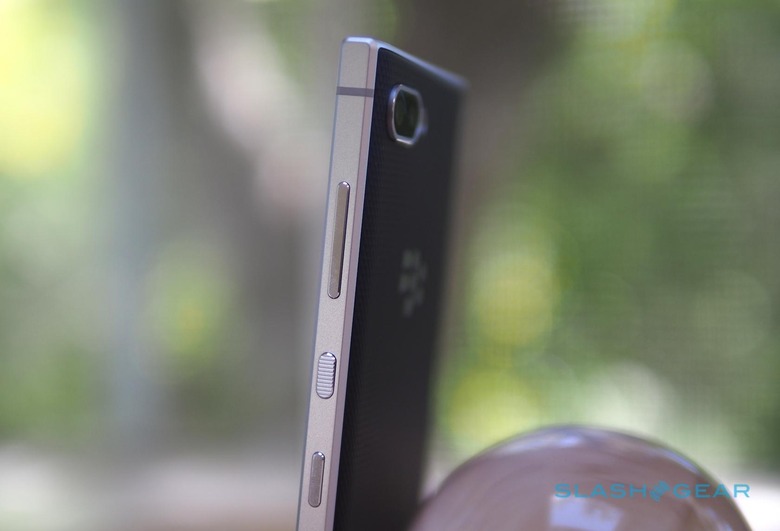 I get that some people just prefer a physical keyboard. All the same, I struggle to escape the fact that, for me and for a lot of other phone-users now, on-screen keyboards are simply more functional. Even after a few weeks with the KEY2, my typing accuracy is still better with a virtual keyboard. The redesigned keys themselves are an improvement over those on the KEYone, yes, but the combination of software keys and autocorrect are better still.
That leaves me faced with the fact that, in order to accommodate the QWERTY, the KEY2 must shrink its touchscreen. Even when I'm not using the physical 'board, it's still taking up space. Space that, frankly, I'd rather be devoted to a bigger screen.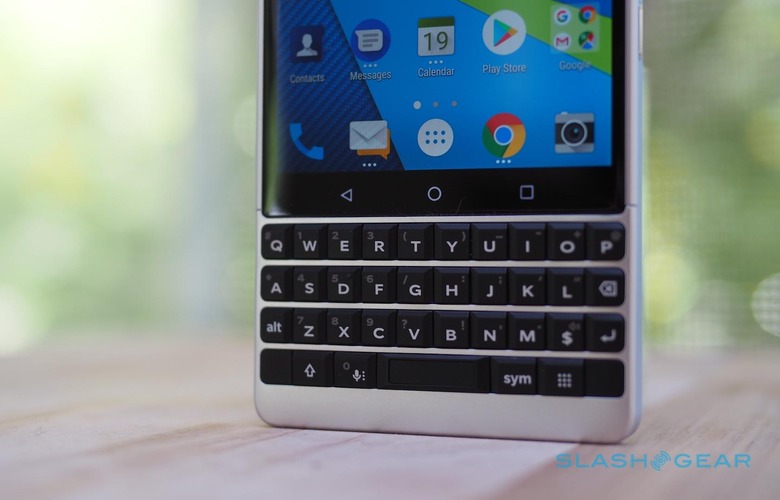 In fact I can't help but wonder why TCL bothered with the touch-sensitive back/home/app switcher keys that light up in the bar between the bottom of the display and the keyboard. I'd really rather they'd been subsumed into the QWERTY. A spacebar double-tap for home, perhaps, along with a cross-keyboard swipe for back, and a tap of the Speed Key to open the app switcher. Then the display could've been a little bit longer.
A calculated compromise
In a sea of Snapdragon 845 Android flagships, TCL's decision to give the BlackBerry KEY2 a Snapdragon 660 is a calculated one. Happily it hasn't stinted on the other specs, and so you get 6 GB of RAM and 64 GB of storage with a microSD slot to augment that.
You might not get bragging rights on paper, but it doesn't really matter. The Adreno 512 graphics aren't going to hold up in the same way as, say, a Galaxy S9's GPU might when playing visually-intensive games, but I suspect that's hardly the KEY2's target audience. More importantly, everyday apps run without lag, and multi-tasking is swift and painless.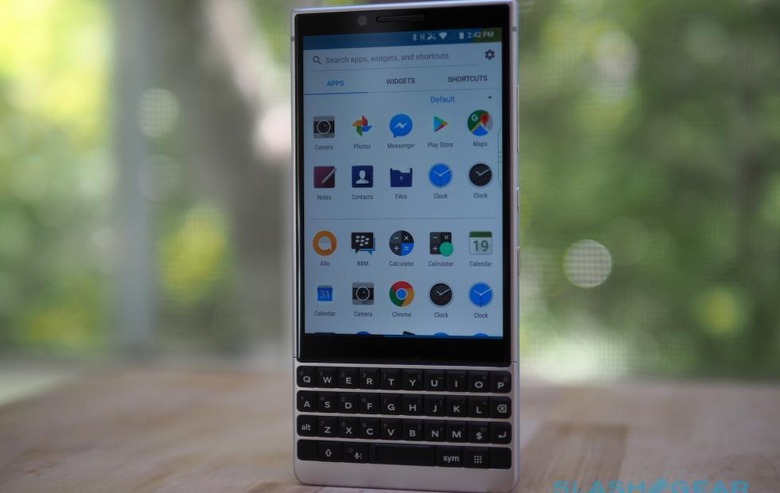 That's once you've got through the KEY2's interminable pop-ups, mind. BlackBerry loads a gaggle of apps, most of which focus on either security or productivity, and each seems to have a handful of data access permissions that they all request individually. Don't get me wrong: I'd rather know what my software is doing than have it a mystery. I just wish the KEY2 allowed me to give blanket approval to TCL's preloads in one fell swoop.
Once you've painstakingly granted permission, there's some useful software here. The DTEK app, for example, monitors all of your software in real-time and warns you if an app is secretly activating the microphone or camera, or messaging in the background. There's a Private Locker app within which you can save files and photos, secured by a fingerprint, and which are masked from cloud backups.
The BlackBerry HUB, meanwhile, is the KEY2's unified inbox. As well as email and messages, it pulls in calendar, social media, and phone calls. Just how useful you'll find it depends on how happy you are collating everything into a single view, of course.
TCL's decision really pays off when it comes to battery life. The KEY2's sizable 3,500 mAh battery isn't a bad place to start, but factor in the more power-sipping specs and you're looking at a modern smartphone that legitimately goes through two days away from the charger. That's with no coddling from restrictive power management settings, either.
2017's problems still unanswered
Last year I knocked the BlackBerry KEYone for not having wireless charging and not being waterproof. I'm going to do the same in 2018 to the BlackBerry KEY2. Twelve months on, and two of the most significant annoyances are still unaddressed.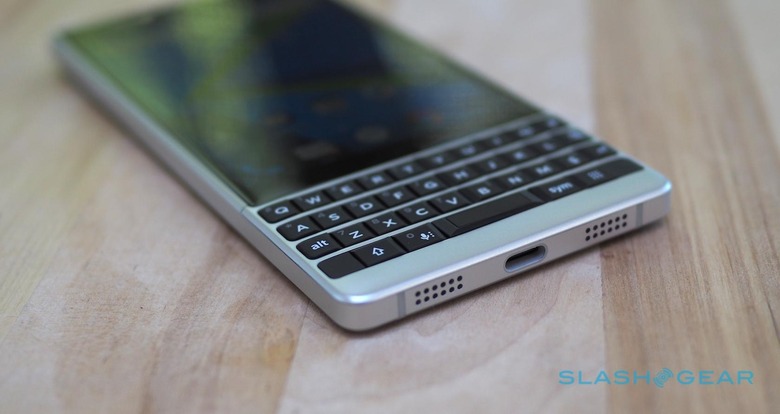 I suppose you could argue that the combination of frugal power consumption and QuickCharge 3.0 mean wireless charging is less of an issue than for some rival phones. Nonetheless I can't help but see Qi-compatibility as table stakes for a modern smartphone, and so I can't really give TCL a pass.
As for waterproofing, its omission is a blot on TCL's otherwise admirable build quality. The KEY2 feels like it could survive a fall and still keep on messaging, but having to be cautious around water doesn't fit with that "built to last" ethos. At least the grippy rubberized back means you're a little less likely to drop it.
Camera
For the first time, a BlackBerry phone has two cameras on the back. The KEY2 pairs two 12-megapixel sensors for portrait mode photography and a 2x optical zoom; there's also HDR and 4K video recording. On the front, you get an 8-megapixel fixed-focus camera with 1080p video support.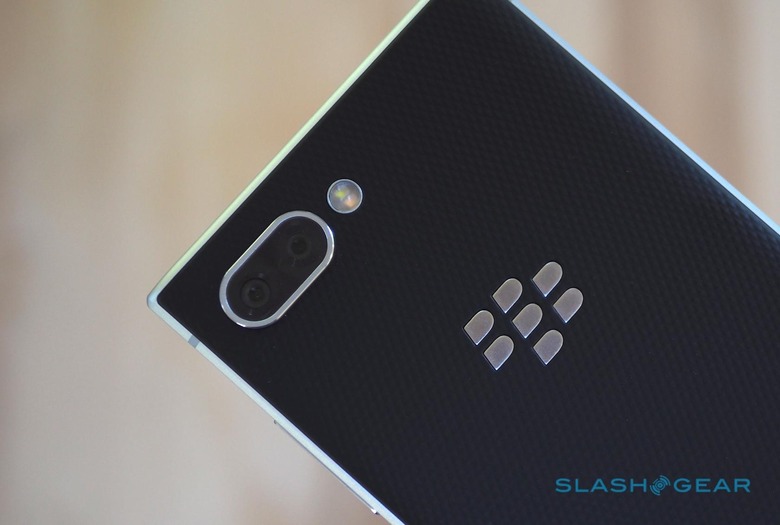 Photography used to be an afterthought back in BlackBerry's RIM days, but the KEY2 is no laggard. Provide it with plenty of natural light, and the regular camera does a decent job. Colors aren't too saturated – BlackBerry has HDR turned on by default, though it can still blow out brighter parts of the scene – and though you'll get more detail out of a Galaxy S9 or iPhone X, the KEY2 is a marked improvement over its predecessor.
Things struggle when the light levels drop, mind. Grain intrudes, and the KEY2's processing either flattens out detail or just gets murky as it tries to salvage the scene.
Making things trickier is the fact that photos often look better on the KEY2's screen than they do full-sized. I was impressed, at first glance, by how well the autofocus on the 2x optical zoom camera locked onto this bee amid the wind moving the flowers. Problem is, when I looked the full-sized shot there's masses of grain and noise. It looks like it was run through a bad oil painting filter.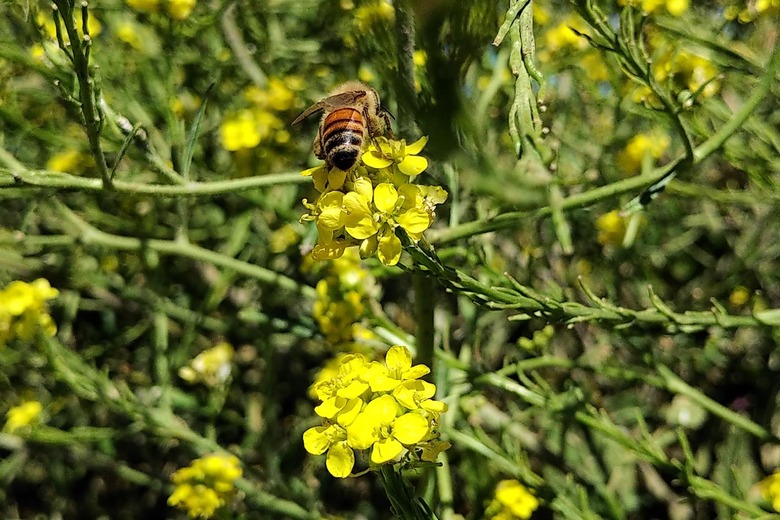 Portrait mode shots, meanwhile, also demand plenty of light. The background deblur is reasonable, too; I do wish there was a slider to adjust the blur level, because sometimes the faux-bokeh was a little on the subtle side. Unfortunately, while the Pixel 2 does front-camera portrait mode with just a single sensor, the KEY2 does not. I'm also not terribly impressed by the phone's digital image stabilization.
If there's one category that the KEY2 excels in, it's, well, photos of a personal nature. Use the spacebar to take a photo in the camera app, and the shot is automatically stored in the Private Locker. No chance of your tasteful nudes being inadvertently uploaded to the cloud.
Verdict
I suspect you already know whether or not you want to buy the BlackBerry KEY2. Really, the QWERTY is the deciding factor: personally, my fingers have acclimatized to this brave new world of on-screen keyboards, and feel no benefit from going backwards. Your digits may feel differently.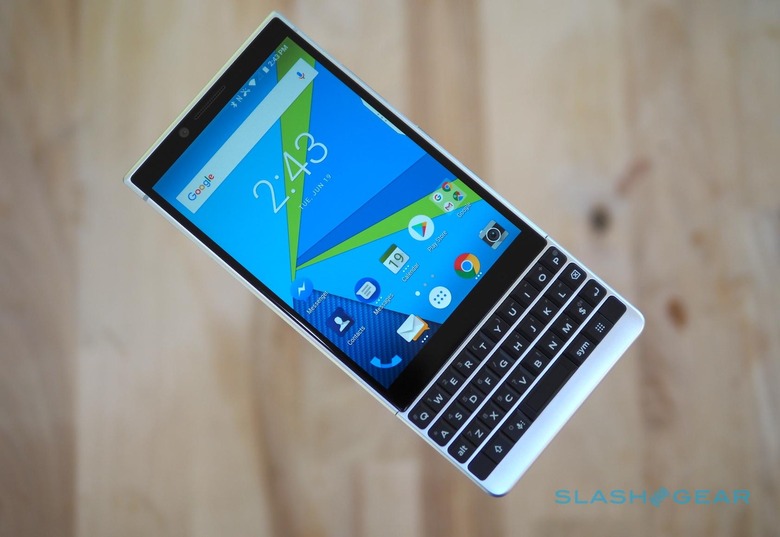 As with its predecessor, I can't fault the KEY2's battery life or build quality. TCL's decision to intentionally choose a more frugal processor doesn't especially impair the user experience, and the fact that it not only runs the latest Android 8.1 Oreo out the box, but has the commitment of monthly security updates and an Android P upgrade when that's available makes the KEY2 an example rival phone-makers could do worse to follow.
You pay more than you did last year for BlackBerry's finest, though. At $649.99, unlocked, the KEY2 carries a $100 premium over its predecessor. That also puts it a mere $50 from an unlocked Galaxy S9, and that's a problem. Unless you really, really want the hardware keyboard, the Samsung bests BlackBerry on screen, camera, performance, and specs. For those devoted to physical QWERTY that may still be worth it; everybody else may well find the market – and their fingers – have moved on.