BlackBerry KEY2 Red Edition Gets Striking Look And Storage Bump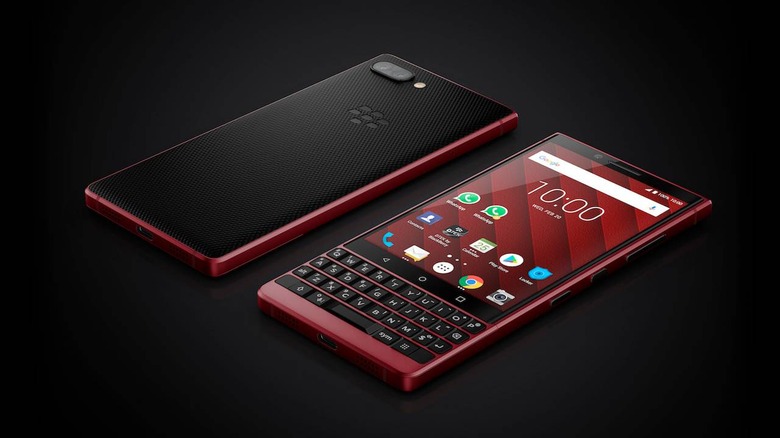 There may not be a brand new BlackBerry phone for Mobile World Congress this year, but there is a new color, with the BlackBerry KEY2 Red Edition adding a striking hue to the line-up of QWERTY phones. The new finish joins the fairly sober silver and black versions of the KEY2 that have been on sale for some time now.
In the process it takes a leaf out of the KEY2 LE's book. The more affordable version of the smartphone launched with some more consumer-friendly finishes, like champagne, red, and blue.
For the KEY2 Red Edition, TCL took the aluminum frame of the phone and gave it a red makeover. The side buttons, camera trim, and other accents are in red, as is the grippy back panel. It's a simple change, really, but an effective one as this looks the most striking KEY2 so-far.
However the changes are more than just skin-deep. The BlackBerry KEY2 Red Edition also gets more memory than its siblings, with the usual 6GB of RAM joined by 128GB of storage rather than the typical 64GB. There's still a microSD slot as well, if you need even more.
TCL will also launch the BlackBerry KEY2 Red Edition with a software update. As before it'll run Android and have shortcut access to the Google Assistant with the Convenience Key on the side. However, it'll debut a Hub+ software refresh too.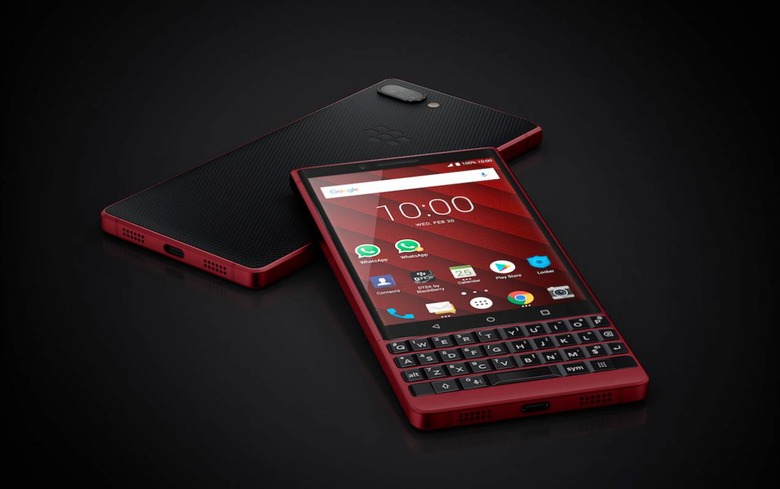 That adds a new Action bar to the bottom of Hub+ applications, TCL says, for swifter access to features like sort, compose, and search. Meanwhile the BlackBerry productivity suite has also had a UX revamp, which leaves both the BlackBerry Hub and BlackBerry Calendar looking cleaner and more modern.
Otherwise, this is the same BlackBerry KEY2 we've been impressed by in the past. That means a dual camera on the rear, a tactile keyboard on the front, and a 4.5-inch touchscreen above it. TCL's thoughtful software tweaks are welcome, too, such as being able to install second copies of apps so that you can have personal and business accounts logged in simultaneously.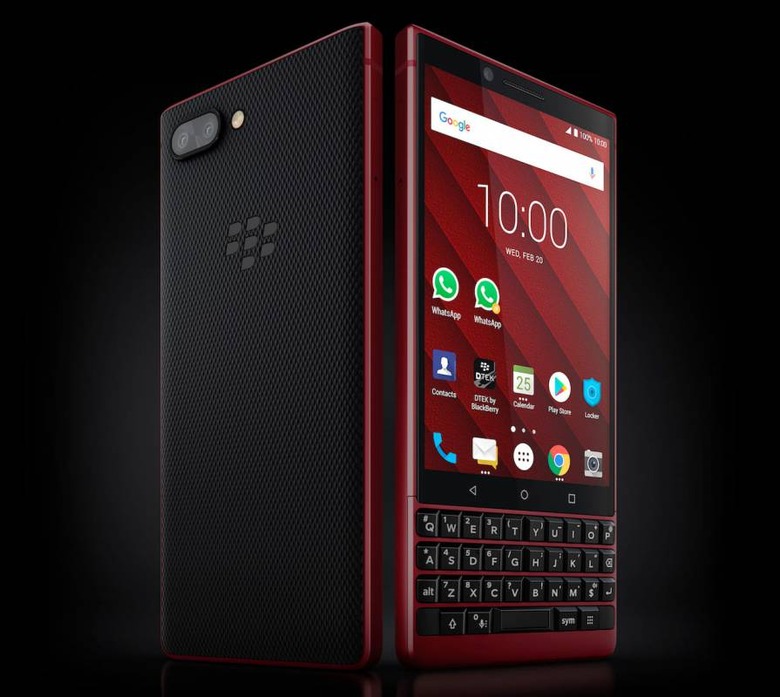 The BlackBerry KEY2 Red Edition will go on sale in select markets in North America, Europe, the Middle East, and Asia, TCL says. It'll be priced at $749, and come with matching red BlackBerry-branded earbuds. European preorders kick off today, though it's unclear when the phone will go on sale in the US.