BlackBerry Gemini 9300 leaks: the 3G Curve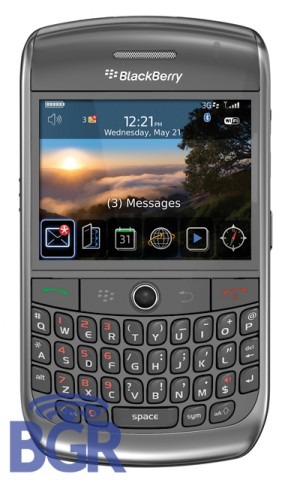 Details of RIM's replacement to the BlackBerry Curve have leaked, with the handset believed to be called the BlackBerry Gemini 9300.  The biggest difference between the Curve and the BlackBerry 9300 will be the inclusion of triband UMTS/HSDPA, but the handset will also include a more powerful CPU, slightly redesigned keyboard and silver casing.
In addition, the screen will be both larger and higher-resolution than that on the BlackBerry 8900.  Specific changes to the keyboard include more rounded keys, while the Send/End keys are rounded instead of being flat on the sides.  There's no word on GPS or WiFi, but the BGR are presuming both will be present, together with a camera of at least 3.2-megapixels but, potentially, better.
As well as triband 3G the BlackBerry Gemini 9300 also has quadband GSM/GPRS/EDGE.  What we don't know for sure is when we might be seeing the Gemini 9300 on shelves; given that RIM have only just announced the latest iteration of the Curve, the current guess is either Q4 2009 or Q1 2010.