BlackBerry Curve2 confirmed in Verizon leaked holiday line-up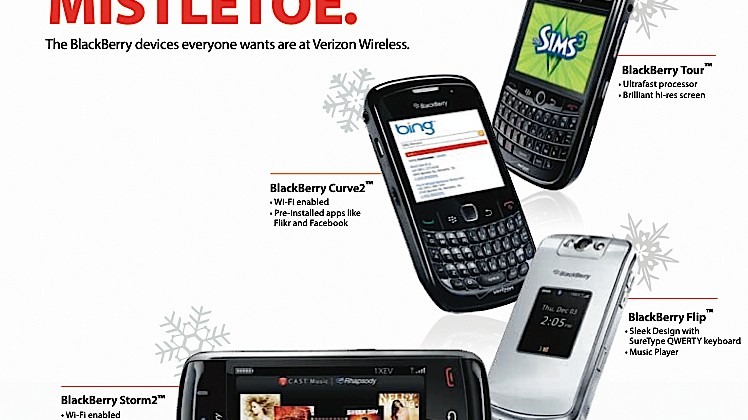 Verizon's holiday line-up has leaked, and it includes not only a full page spread of the Android-based Motorola Droid but confirms the incoming Curve2, aka the WiFi enabled 85xx series BlackBerry Curve.  Already announced over at T-Mobile, there's no specific launch date attached to the CDMA Curve2, but we're hoping that its presence in a holiday guide indicates a release before the end of the year.
There's also a timeline which indicates a "private sale" event at some point in-between November 8th and November 23rd, which tallies neatly with the launch schedule of the Verizon Droid.  That's one of perhaps three key devices for the carrier, with the others being the BlackBerry Storm2 and the Curve2.
Obviously there's also a fair few feature-phones which Verizon will be pushing, together with accessories, but if you're looking for those we reckon you'll get the best deal by holding off until the carrier's Black Friday promotions, starting November 23rd.  More slides over at BGR.