BlackBerry Curve 8520 reviewed: okay for entry-level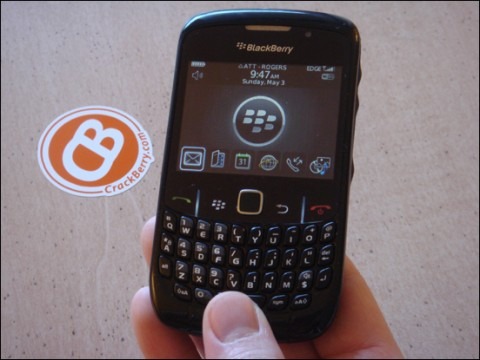 A pre-production BlackBerry Curve 8520 has fallen into the esteemed hands of CrackBerry, and they've done the honorable thing and thoroughly reviewed it.  Intended as an entry-level handset, the EDGE-only Curve 8520 – aka the BlackBerry Gemini – isn't going to impress in the smartphone playground when it comes to features, but that doesn't stop it from being quietly competent when it comes to build and hand-feel.
CrackBerry give the Curve 8520 kudos for its optical trackpad, too, a first for BlackBerry devices.  Rather than the trackball which the RIM handsets have become somewhat known for, the 8520 uses a tiny camera – similar to that on the original Samsung Omnia – to control direction.  Whereas the success of the Omnia's optical trackpad was mixed, the 8520's is seemingly much better.
Unfortunately, that can't make up for the absence of 3G, the sub-par 2-megapixel fixed-focus camera, and a 320 x 240 screen that is "a step down if you've ever used the Bold, 8900, Storm or 9630".  The expectation is that this will end up as a pay-as-you-go (aka prepay) handset, in which company it will look far more tempting.